A State Senator has announced plans to run for Lt. Governor. More on this story from WFIR's Bob Clark.

For the past decade Carilion Clinic has hosted an annual pediatrics conference. Today's session at Hotel Roanoke turns the spotlight "outward" as WFIR's Gene Marrano reports: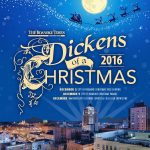 December is here, believe it or not. Among other things that means "Dickens of a Christmas" is back in Roanoke as WFIR's Gene Marrano reports:
Roanoke Rail Yard Dawgs head coach Sam Ftorek talks about two home games this weekend vs. Huntsville and more – with WFIR's Gene Marrano: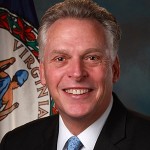 While saying he "looked forward" to working with the Trump administration beginning on January 20th, Virginia's governor has some concerns. More from WFIR's Gene Marrano:

Big Brothers Big Sisters of Southwest Virginia has formalized a program that has been in place for a while. WFIR's Gene Marrano has more on "Bigs in Blue":
Republican lawmakers are eager to make changes in Washington now that there is an incoming GOP president. WFIR's Gene Marrano spoke with 6th District Congressman Bob Goodlatte about that:
Click below to hear more from Rep. Goodlatte on Roanoke's Morning News earlier this week:

A new TAP program supported by a four million dollar federal grant aims to link career training with affordable child care – often a roadblock to some seeking jobs. More from WFIR's Gene Marrano:

If shopping over the post-Thanksgiving period has put you in the mood to spend money – think about doing it one more time for a good cause today – on "Giving Tuesday." Amanda Allen is with Feeding America Southwest Virginia in Salem.
Raul Castro has led Cuba for ten years but the death of his brother – the iconic Fidel Castro – could be the beginning of the end of Communist rule. A local Congressman is hopeful as WFIR's Gene Marrano reports: