Tomorrow's Women's March on Washington may attract several hundred thousand people – a smaller but similar event is planned for Elmwood Park in Roanoke as well. More from WFIR's Gene Marrano: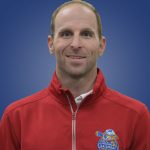 The Roanoke Rail Yard Dawgs are riding a hot streak as they head into tonight's home game against the Knoxville Ice Bears – the Dawgs earned 5 of a possible 6 points with two wins and an overtime loss last week.  The Rail Yard Dawgs have beaten several of the top teams in the Southern Professional Hockey League lately – but head coach San Ftorek's squad has not yet beaten Knoxville.  Hear more from the coach below: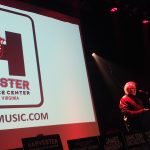 The Harvester Performance Center in Rocky Mount announced its 2017 lineup today, which includes headliners like Emmylou Harris, Kris Kristofferson, Barenaked Ladies and Charlie Daniels. The town of Rocky Mount owns the Harvester; CEO Matt Hankins says the 3-year-old venue expects to turn a small profit. Hankins is also the assistant town manager for Rocky Mount. He says good word-of-mouth from artists that have played at the Harvester has resulted in numerous referrals.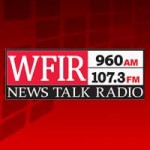 For the 14th year Roanoke area firefighters and law enforcement officers will mix it up on the ice on Saturday during the "Guns and Hoses" hockey game. More from WFIR's Gene Marrano:
Its all about having a clear message that resonates with voters – a former Republican National Committee chairman weighs in on President-elect Trump. More from WFIR's Gene Marrano
Click below to hear much more from Ed Gillespie: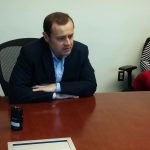 He's playing catch-up with presumed front-runner Lt. Governor Ralph Northam for the Democratic nomination for Governor – and today Tom Periello was in Roanoke as WFIR's Gene Marrano reports:

For two years a website has helped members of the Roanoke Valley's Hispanic community feel more connected to others in the area. Now that resource is making a transition as WFIR's Gene Marrano reports:
Click below to hear much more on this story:

The Roanoke Regional Partnership has launched its newest 5-year plan to bring economic development to the next level – a $3.3 million public-private campaign called "Accelerate 2022." Beth Doughty is the Partnership's executive director. She says first and foremost is a focus on retaining and attracting talented people to the region. 8 localities and more than 200 businesses are supporting "Accelerate 2022" – which has also set goals for new jobs and investment levels: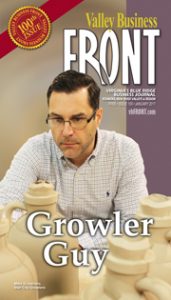 A monthly publication that debuted in 2008 reached a milestone this month: Valley Business Front has released its 100th issue. "The Front" profiles businesses and the people behind them in the Roanoke and New River Valleys. Valley Business Front outlasted a challenge from Roanoke Business magazine; the Virginia Chamber of Commerce-backed monthly publication folded last month after three years. Tom Field is The Front publisher: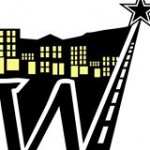 The second in a series of meetings focused on improvements to Williamson Road takes place today – all designed to make the retail strip more of a destination as WFIR's Gene Marrano reports: