It could be the start of a trend … the Virginia Tech-Carilion School of Medicine and Carilion Clinic have both added a department of orthopaedic surgery – and will share the resources. WFIR's Gene Marrano has more:
Gun violence prevention advocates gathered in downtown Roanoke this afternoon, urging Congressman Bob Goodlatte and State Senator John Edwards to support more extensive background checks before someone is able to buy a firearm. Delegate Sam Rasoul was on hand as well … he spoke with WFIR's Gene Marrano:

First he kept the Froth coffeehouse in Southwest Roanoke County from closing down altogether … now owner Michael Carroll is thinking bigger. WFIR's Gene Marrano has this business update:
Beginning on September 11th a series of free hikes in places like Mountain Lake, Devil's Marbleyard and Brush Mountain labeled as the "Epic Wilderness Hike Series" will lead to Roanoke's Wilderness Weekend in late September. WFIR's Gene Marrano has more:

For the past year Lewis-Gale Medical Center in Salem has been receiving information from people about their symptoms via a "phone app" before they arrive at the emergency room … That's meant shorter E-R wait time. WFIR's Gene Marrano has more:
Its called the "Discharge Planner Program," … an effort by Sheriff Tim Allen to get inmates with mental health issues back on track when they leave the Roanoke City Jail.  WFIR's Gene Marrano has more:
The search has just begun for a successor for Roanoke County Schools superintendent Lorraine Lange … and residents can give input on what they would like to see. WFIR's Gene Marrano has that story:
Jim Sears likes the idea floated by Vice-Mayor Dave Trinkle and businessman David Wine: create a city-backed endowment fund that would generate funds to support local cultural institutions – like Center in the Square. WFIR's Gene Marrano has more with Center's president and general manager:
Click below for Gene's Marrano's extended conversation with Jim Sears, President and G.M. at Center in the Square: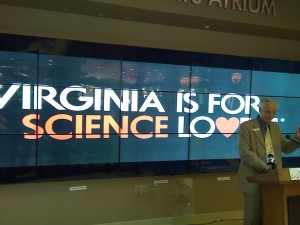 The first-ever Virginia Science Festival is taking shape in Roanoke and Blackburg … and this is the last week to submit entries for consideration. WFIR's Gene Marrano has more:
Click HERE for more information about the Virginia Science Festival.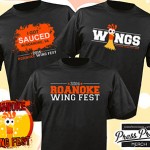 Roanoke's fifth annual Wing Fest tomorrow at Elmwood Park is about more than just spicy chicken and music … its a major fundraiser for Brain Injury Services of Southwest Virginia. WFIR's Gene Marrano has the story: