Patrick Henry and William Fleming High Schools hold their commencement ceremonies at the Berglund Center today – handing out diplomas to 740 seniors. More from WFIR's Gene Marrano: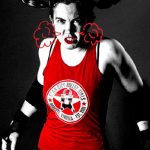 They've done it in New Orleans for years and now its coming to the Star City – its the "Rolling – not running – of the Bulls" fundraiser, as WFIR's Gene Marrano reports:

United Way of Roanoke Valley and partner agencies are launching a new effort to support homeless children in local schools – announcing "Rehousing Youth for Success in Education" – or RYSE – today.  Almost 600 kids in Roanoke City public schools have been identified as homeless. United Way will start a special RYSE fundraising campaign – saying today it costs about $8000 to place one family in permanent housing. Ali Hammed-Moore is with ARCH, which will help supply case managers to work with families to find permanent housing:

Roanoke County's Chief of Police stands firmly behind the actions of the officers involved February's Kionte Spencer incident – but Howard Hall also has compassion for what the teen's life had been like. More from WFIR's Gene Marrano:

Its called the "Hope Festival" and is designed in part to celebrate the good things happening in a northwest Roanoke City neighborhood. More from WFIR's Gene Marrano about an event this weekend:

First there was Deschutes – and now the 11th largest craft brewer in the U.S. is coming to the Greenfield Center in Botetourt County.  San Diego-based Ballast Point Brewing and Spirits will build their east coast operations in the old Lawrence Transportation building – investing 48 million dollars and creating almost 200 jobs in the process. State grants and local tax incentives helped make the difference. "I am thrilled to announce that Ballast Point Brewing and Spirits will join the Commonwealth's world-class, award-winning roster of craft breweries," Governor McAuliffe said today. "Winning this significant project was a top priority, and we are proud that Botetourt County will be home to the company's East Coast brewing operation."
Beth Doughty, executive director of the Roanoke Regional Partnership, said the organization called on the company more than a year ago as part of a campaign to attract craft brewers.  "The company was able to move quickly because we matched them with an available building and all the infrastructure to help meet their requirements." "Our private sector partners at Lawrence Companies were critical to this recruitment and I appreciate their role putting Botetourt County and Virginia in position to make this announcement today," said Gary Larrowe, Botetourt County administrator.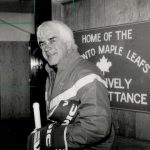 A visiting coach that Roanoke Express hockey fans loved to hate has died. More from WFIR's Gene Marrano about a man who didn't mind playing the villain:

The debate over whether Roanoke County government should be in the business of installing fiber optic lines to deliver high-speed broadband internet could come to a head with a vote this afternoon. More from WFIR's Gene Marrano reports:
Click below to hear much more from Jeff Merritt with Cox-Roanoke about broadband availability in the valley:

The latest poll of 610 likely voters in Virginia from the Institute for Policy and Opinion Research shows much the same as other parts of the country when it comes to the presidential election. More from WFIR's Gene Marrano: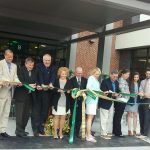 It was talked about for many years and construction began almost two years ago – on Friday Glenvar High School officially cut a ribbon on its 24-million dollar makeover. More from WFIR's Gene Marrano: