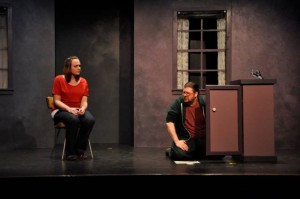 The play's director calls "Middletown," a bit like "Our Town," – under the influence of Saturday Night Live perhaps … it opens in Roanoke tomorrow night … as WFIR's Gene Marrano explains:
Here's lead actress Heather Sexton talking about Middletown:

So far so good … several weeks into an on-line auction process designed to get rid of surplus furniture and office equipment a Roanoke County official says its working well … WFIR's Gene Marrano has more:

Mill Mountain Zoo's Board of Directors has another fundraising hill to climb – after successfully matching an earlier grant challenge over the winter … more from WFIR's Gene Marrano:
ANIMAL CARE ITEMS
HVAC Contractor Donation of System Upgrades for several Zoo Structures
DryMat or Similar Product
Stainless Steel 3 Basin Sink for our Commissary
Restaurant Kitchen Quality Stainless Steel Counters
Chopping Blocks (Plastic or Material Easy to Sanitize)
Chefs Knives
Instant Water Heater
Waterproof Flooring for Holding Building (Swimming Pool-Type)
Solar Installation for Holding Building
Batteries of all sizes
FOR OUR ADMINISTRATIVE NEEDS
Heavy Duty Shredding Machines (2)
Quality Drop Safe
Conference Table & Chairs
Office Supplies
Gift Cards from area big box stores
Sam's Club Membership
Point of Service Hardware and Software
MAINTENANCE & GROUNDS
All Terrain Utility Vehicle
Flowering Plants, Hanging Baskets, Bulbs, Perennials
Mulch – good quality
Landscape Fabric
Paint & Painting Supplies
Pressure Washer (2)
LED Lightbulbs
Motion Detecting Outdoor Lights
Snow Blower
Ice Melt
Water Heater
Screen Doors (2)
PA System for the Zoo Choo
Canopy for Amphitheater
Banners of All Sizes & Art Work
New Floor for Gift Shop – Stamped Concrete
Check out our Amazon.com Wish List for other items.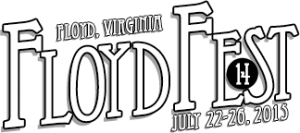 The 14th annual Floyd Fest 5-day music festival – "Fire on the Mountain" is the theme – begins July 22nd … but tickets are on sale now and the co-founder says lessons have been learned over the past few years … as WFIR's Gene Marrano reports:
Click here to hear more from Floyd Fest co-founder Kris Hodges (speaking with WFIR's Gene Marrano)

A joint initiative of Carilion Clinic Hospice and Family Service of Roanoke Valley wants to talk about a tough subject – suicide and its impact on families … WFIR's Gene Marrano has more on a "Community Conversation" tomorrow:

The real estate tax rate in Vinton could go up for the first time in about a decade – to more than double – at a special Town Council meeting tomorrow night … more from WFIR's Gene Marrano:

The Patriots of Patrick Henry High School battles for another forensics team championship tomorrow … as WFIR's Gene Marrano reports: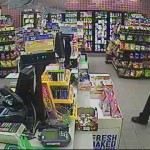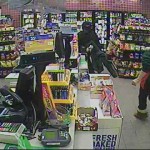 Early Saturday morning, March 21, 2015 at approximately 1:30 AM, a subject entered the Stop In Food Store in Boones Mill dressed in black clothing and carrying what appeared to be a rifle or shotgun under a jacket. The clerk was away from the counter at the time. The suspect opened the register and removed an undisclosed amount of cash. The suspect then fled on foot across Virgil H. Goode Hwy. The suspect is described as being 5'1" – 5'5", weighing approximately 160-170 pounds. The suspect was wearing black tennis shoes, black pants, black jacket and wearing a black mask. No suspect vehicle was identified. The Franklin County Sheriff's Office is asking anyone with information related to this crime to contact the Crime Line anonymously at 540-344-8500 or contact Investigator J. Mason at 540-483-3064.
Carilion Clinic's second annual Employee Art Show is part of its "healing arts program," … and a chance to show how talented employees and family members are … more from WFIR's Gene Marrano:

Click below for link to art show and to vote for People's Choice Award:

Local high school teachers are invited to take "A Bite of Science" later today at an event designed to motivate them about teaching STEM classes … more from WFIR's Gene Marrano reports: