An Amber Alert … almost a dozen local, state and federal agencies – and concerned citizens – helped lead to the capture of a known sex-offender and a teenaged girl this morning … WFIR's Gene Marrano has that story:
Pro-energy policies could fuel the U.S. economy but excessive regulation will kill jobs … the president of the Virginia Petroleum Council weighs in on a new study … more from WFIR's Gene Marrano:

Rebuilding Together Roanoke is joining forces again with the World Changers organization this week – providing free home repairs for low-income homeowners in Roanoke … more from WFIR's Gene Marrano: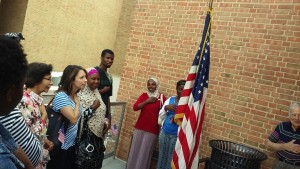 The United States celebrated another birthday over the weekend … several days earlier immigrants who have become citizens met at a cookout honoring their new country … more from WFIR's Gene Marrano: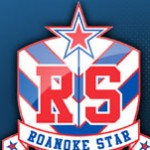 The TV ratings have been strong nationally when the U.S. Women's soccer team has competed in this year's World Cup – and locally that impressive showing has encouraged more girls to take up the sport … WFIR's Gene Marrano has the story:
Many people have already hit the road for the July 4th weekend … others will today … the president and CEO of a trucking trade group in Virginia wants motorists to stay safe … more from WFIR's Gene Marrano: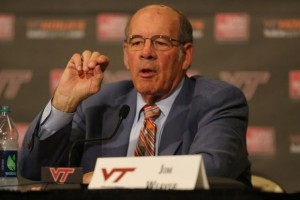 (from VT News) Jim Weaver, whose vision and leadership as the director of athletics catapulted Virginia Tech in the Big East Conference and later the Atlantic Coast Conference, passed away at his Blacksburg home Wednesday night at the age of 70.
Weaver served as the director of athletics at Virginia Tech for more than 16 years from 1997-2013 before announcing in November of 2013 that he was retiring at the end of the calendar year because of health reasons. In 2004, Weaver had been diagnosed with Parkinson's disease. His decision to retire ended a career as an athletics administrator that spanned more than three decades.
"Jim Weaver made a tremendous impact upon our institution, and we are deeply saddened to hear of his passing," Virginia Tech President Timothy D. Sands said. "He was dedicated to making our athletics enterprise among the best in the country, while always being true to the principles and values of this university. We will always be inspired by his legacy." Weaver's biggest impact at Virginia Tech came in his emphasis on facilities. The department committed nearly $200 million toward facilities during his time as the athletics director. His ability to get the department on solid financial footing, his emphasis on facilities and his strong oversight in the areas of NCAA compliance set the groundwork for the school's invitation into the ACC for all sports starting in 2004.

It's not the first forward-looking study designed to figure out how to retain residents and attract visitors … but the Roanoke Valley Convention and Visitor's Bureau says Destination Vision 20-30 will be different … WFIR's Gene Marrano has that story: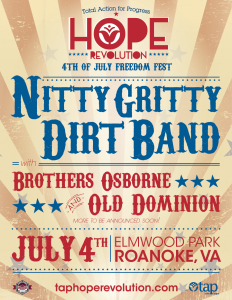 A Country Music Superstar group … local bands and a salute to veterans … TAP's "Hope Revolution" on the 4th of July is a fundraiser and a celebration … WFIR's Gene Marrano has that story:

The Town of Buchanan schedules a number of events every year … hoping to draw visitors to those events and to local merchants as well … this weekend's Community Carnival is a good example … more from WFIR's Gene Marrano: