North Cross School is hosting a forum this evening geared towards the future … looking ahead to "Education 20-25″ as WFIR's Gene Marrano reports:

A "preventive medicine physician" from the Mayo Clinic in Minnesota is the guest speaker at a program sponsored by the Roanoke Regional Forum … one topic he will discuss tomorrow is out-of-this-world … as WFIR's Gene Marrano explains:

Mill Mountain Zoo's Board of Directors has announced that they have hired a new Executive Director. Lucy A. Cook, formerly of Buffalo, New York, joins the Zoo, bringing years of fundraising experience, organizational development, resource development, grant writing, grants management, and strategic planning. Cook succeeds Ray Corriea, who left late last year for family reasons.
Cook has most recently worked through Cook Associates as a national consultant specializing in non-profit management and resource development services. Serving as the founding Executive Director of the organization during its transition from the Buffalo Friends of Olmsted Parks to the Conservancy, Cook guided the organization's growth from a small Friends group to a Conservancy model that today is a multi-million dollar entity responsible for the management of all the parks within the Frederick Law Olmsted designed system. WFIR's Gene Marrano spoke with Lucy Cook:

A day after the Norfolk Southern bombshell … some positive news on the employment front as two Walmart Neighborhood Market stores cut the ribbon this morning … more from WFIR's Gene Marrano: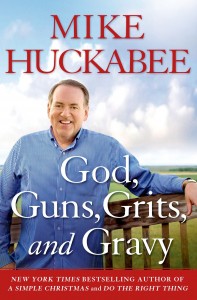 He was in Roanoke signing copies of his new book yesterday … you hear him every morning on the "Huckabee Report" … former Arkansas governor and potential presidential candidate Mike Huckabee also spoke to WFIR's Gene Marrano yesterday:
Click here to hear more from Mike Huckabee on his future plans – and his new book:
The City of Roanoke and the Berglund Center received some Federal recognition for renovations that have reduced energy costs by a six-figure sum annually…WFIR's Gene Marrano has that story: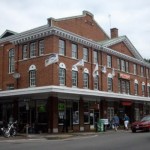 The foundation that runs the City Market Building in downtown Roanoke is looking to tweak its operation … with input from food vendors … as WFIR's Gene Marrano reports:
The City of Roanoke wants commercial property holders to know more about grants and tax credits they can take advantage of … more from WFIR's Gene Marrano: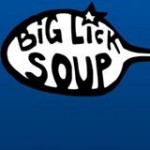 Another take on the "Shark Tank" concept is coming to Roanoke next month … its called "Big Lick Soup," … as WFIR's Gene Marrano reports:

Hotel room demand in "Virginia's Blue Ridge" for 2014 increased more than two-percent over the previous year … continuing an upward trend for bookings. Landon Howard with the Roanoke Valley Convention and Visitor's Bureau says their "visit-VA-blue-ridge-dot-com" website has helped fuel that demand .. More than 1-point-1 million hotel rooms were booked in the Roanoke Valley region last year … 25-thousand more than in 2013. WFIR's Gene Marrano spoke with Howard, the bureau's executive director: