It's too early to know if there is any longer-term trend, but Sunday library activity in Roanoke County increased a lot from week one to week two. Library officials expect that growth to continue as more people become aware of the Sunday hours, especially now that schools are back. WFIR's Evan Jones has the story.
The South County and Vinton branches are open Sundays 1:00-5:00 pm.

The Salem VA Medical Center holds a town hall meeting later today for veterans — and anyone else — to offer feedback and suggestions for the center's operations. As WFIR's Evan Jones, reports, the VA is conducting similar meetings at every facility in the country.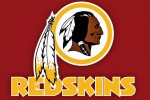 The Washington Redskins open their home season on Sunday — as controversy continues to surround the team's name. Congressman Bob Goodlatte is among those who say the federal government should stay out of it, and the decision is best left to the team and its fans. WFIR's Evan Jones has the story.

The state health department says there are no confirmed cases anywhere in Virginia of Enterovirus D-68, which has caused respiratory problems for children in several other states — but something seems to be going around. Lynchburg General Hospital has admitted at least eight children with respiratory problems in just the last week. WFIR's Evan Jones has the story.

The Better Business Bureau says it has been flooded with calls in recent days with complaints and questions about an IRS phone scam. The caller claims you owe taxes, and if you don't pay up right away, they're sending the authorities after you to put you in jail. It's scaring a lot of people, as WFIR's Evan Jones reports.
Click here to read the full BBB news release
Republicans say Governor McAuliffe is now acknowledging he cannot legally expand Medicaid coverage in Virginia by himself. But Democrats are praising the governor's new health care initiatives as "bold" and "innovative". WFIR's Evan Jones has reaction from both sides of the aisle.

Work is now under way to revise the way Virginia assesses student achievement, moving away from total reliance on state SOL's. And the State Board of Education President is in Bedford tonight to hear suggestions as part of a statewide listening tour. The meeting starts at 6:00 pm at Bedford Elementary School.  WFIR's Evan Jones reports.
Prosecutors and investigators say the McDonnell verdicts make for a sad moment in Virginia — but a necessary one. The lead federal prosecutor in Richmond says public officials must often make financial sacrifices when in office, but when they turn to financial gain in exchange for public acts, that crosses the line and must be prosecuted. WFIR's Evan Jones has the story.

Roanoke County Fire and Rescue is publishing a hardcover book that documents 150 years of departmental history. The book is titled: "Roanoke County Fire and Rescue – "A Reflection of 150 Years". The first copies go on sale Sunday at the North County Fire and Rescue Building on Hershberger Road near the Star City Skate Center. WFIR's Evan Jones has more.
If you take Elm Avenue over Interstate 581 this morning, you will notice a change — and a sign of progress. It's all part of the project to improve traffic at one of the valley's most congested intersections. Eastbound traffic is now being routed onto the new bridge section just constructed. WFIR's Evan Jones has the story.