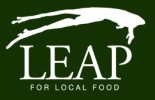 A federal grant is helping several Roanoke area farmers markets offer fresh fruit and produce to lower-income residents who might otherwise overlook or forgo a healthy shopping option. The grant allows food stamp, or "SNAP", recipients to double their purchasing power of eligible items at the markets — up to $20 worth a day.WFIR's Evan Jones has the story.

Summer gas prices are likely to be the lowest in at least ten years. Gas Buddy, which tracks prices across the country, now projects a national average summer price of $2.35 a gallon — and Virginia's average is often 20 cents or so lower.  But an expert in retail gas pricing strategies says as prices go down, we are less likely to look as hard for the best deals. More from WFIR's Evan Jones.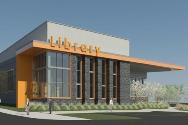 The new Vinton library will not open until fall, but the work to put all the books and materials on the shelves has already been going on for more than a year. It's a process that includes selecting, ordering and cataloging everything that will go in. WFIR's Evan Jones has the story.
The Director of Roanoke-Blacksburg Regional Airport says bringing service to more cities remains a realistic goal, and he's working on it. Timothy Bradshaw says he has a special eye on Dallas-Fort Worth, but he cautions that convincing airline executives requires patience. WFIR's Evan Jones has the story.
The Environmental Protection Agency plans to issue to new regulations this summer on power plant emissions. Environmentalists say it would be good for Virginia's air quality and reduce impacts of more severe weather. But opponents say we would all pay more, with little actual impact, and it would cost thousands of Virginians their jobs. More on the debate from WFIR's Evan Jones.

Medical experts predict the 2015 allergy season will be more severe than usual in some parts of the country, but a Carilion Clinic pediatric allergist says it's unclear whether the impacts will be worse than normal in our area. What is certain is that tree pollen season is just about to begin, as WFIR's Evan Jones reports.
Plans to return a fully-restored Norfolk and Western 611 steam engine back to Roanoke are taking a big step forward this week with the first tests of its rebuilt boiler and firebox. If the structural integrity is confirmed, restoration may be complete later this spring — with the hope that the classic Roanoke-built locomotive can again pull passenger excursions later this year. WFIR's Evan Jones has the latest.

Roanoke City's one and only dog park at Highland Park is closed, but only for several weeks. City crews are moving the large dog area down the hillside to flatter land that's easier to maintain. And as WFIR's Evan Jones reports, a second dog park will open in the city later this spring.

Toxic emissions in Virginia rose 10% in 2013, but that increase runs counter to the longer-term trend. These are state-permitted releases of industrial toxic emissions that enter the atmosphere or waterways or are buried in landfills. WFIR's Evan Jones has the story.
Controversy swirls around this weekend's NASCAR race in Martinsville, but this one has nothing to do with anything happening on the track. As WFIR's Evan Jones reports, it's all about hot dogs.