A humanitarian aid organization based in central Virginia reaches a major milestone — and it has plans to become much bigger. Gleaning for the World is sending its 3,000th truckload of relief supplies this weekend, and it has announced a $1.9 million fund-raising goal to double its capacity to help people in need. WFIR's Evan Jones has the story.
Click here for the Gleaning for the World Capital Campaign website

Appalachian Power bills will be increasing as of May. The State Corporation Commission today approved an Apco request to cover almost $49 million in its increased costs for electric transmission services. State regulators say that amounts to an increase for a typical residential customer of $3.88 a month — or about 3.5%.
Click here to read the full State Corporation Commission news release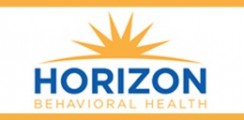 Another step forward today in efforts take Virginians with developmental disabilities out of institutions and into homes they can call their own: Horizon Behavioral Health is cutting the ribbon this morning for two four-bedroom homes for eight people currently housed at the Central Virginia Training Center near Lynchburg. WFIR's Evan Jones has the story.

It's a been a rough winter for snow removal crews — and budgets — in both Roanoke and Lynchburg. Both cities say they will use contingency funds to make up the difference, and they will continue to handle any more snow removal that may be needed this winter season. WFIR's Evan Jones has the story.

A Roanoke elementary school is one of 16 schools across the country to be honored with a National Excellence in Urban Education" award.  The National Center for Urban School Transformation has named Preston Park Elementary in northeast Roanoke as one of its winners. Schools competing for the award must serve mostly low-income students .and meet a long list of criteria like achievement scores and attendance rates among all racial, ethnic and income groups.WFIR's Evan Jones has the story.
From Virginia Tech's Athletics Department web site:
 BLACKSBURG – Virginia Tech Director of Athletics Whit Babcock announced today that James Johnson has been relieved of his duties as head men's basketball coach. In making the announcement, Babcock said a national search for Johnson's replacement will begin immediately.  "I want to thank Coach Johnson for his dedication and hard work for our university and our basketball program over the past seven years," Babcock said. "A change of this significance affects many people and is never taken lightly, but I felt a change and a new direction was necessary for the long term, best interest of our department."
Johnson just completed his second season as head coach of the Hokies. He spent the previous five seasons on the Tech staff, serving as an assistant from 2007-2011 before being promoted to associate head coach prior to the 2012-13 season. He had accepted an assistant coaching position at Clemson on April 13, 2012, but returned to Blacksburg soon thereafter to take the head coaching position previously held by Seth Greenberg.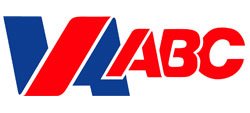 Spring Break is over at some college campuses, still ahead at others, and the Virginia ABC is trying something new this year in hopes of reducing high-risk drinking behavior among college students, especially binge drinking.  It awarded alcohol awareness mini-grants to five campuses across the state –  including Roanoke College — for events taking place just before spring breaks get under way. WFIR's Evan Jones has the story.

The owner of The Greenbrier says an NFL team's decision to hold its training camp at the West Virginia resort should bring more energy and vitality to our region. The New Orleans Saints will hold their camp this year in White Sulfur Springs, West Virginia. The Greenbrier promises to have three practice fields and a 55,000 square foot multi-purpose building ready to go. WFIR's Evan Jones spoke with Greenbrier owner Jim Justice.
A Bedford County man faces charges that include robbery, abduction and eluding police after a convenience store holdup late last night in Botetourt County near the Bedford County line. Sheriff's deputies say a man walked into the Blue Ridge Minute Mart on US 460 and ordered the clerk to open the drawer and hand him the money. Officials say about 15 minutes later, a Bedford County deputy spotted a vehicle matching the given description, and after a brief pursuit, the vehicle was stopped, and the driver was found to match the description and carrying "a large sum of money" in his pockets. The clerk ID'd him as the robber, and at that point, Oscar L. Peters, 37 of Thaxton, VA was arrested. He's currently jailed without bond.
(Continue reading for the full Botetourt County Sheriff's Office news release.)

It's been a busy night for Appalachian Power crews, and there is still plenty of work ahead.  The utility says its own personnel and contract crews were in place and ready to respond  as high winds roared through overnight, but as WFIR's Evan Jones reports, some repair work must await daylight.
Click here to see Apco's Outages and Problems web site which shows the numbers by city and county.