Appalachian Power has started a  project in recent months  that will inspect 600,000 of its utility poles. As WFIR's Evan Jones reports, it's a project expected to take at least a decade to complete.
Click here to see the full Appalachian Power video

Bedford area residents may see plenty of law enforcement vehicles and ambulances tomorrow and hear loud bangs and sirens. The Bedford County Sheriff's office is conducting an active shooter exercise for its deputies, especially those new to the force. WFIR's Evan Jones has the story.

There is currently no plan to include Bedford when Amtrak service extends to Roanoke next year, but state transportation officials are now conducting a feasibility study. More from WFIR's Evan Jones.

Botetourt County is already preparing another site at its Greenfield Industrial Center in hopes of being ready for the next Eldor opportunity — and the jobs it would bring. WFIR's Evan Jones has the story.
This afternoon's heavy rains  led to localized street flooding in the downtown Roanoke area as close to two inches of rain came down in about 45 minutes. Roanoke Fire-EMS reports its  Swift Water Rescue Team helped a stranded motorist in the 900 block of Campbell Ave. The thunderstorms that moved through also left more than 1,800 customers in Roanoke City and County without power.
From Roanoke City:  — At a press conference held in the north lobby of Noel C. Taylor Municipal Building on Tuesday, July 12, Roanoke City Manager Chris Morrill announced that Tim Jones has been selected as Police Chief for the City of Roanoke. Jones has been serving as Acting Police Chief since March 2016. This announcement culminates a four-month national search and recruitment process, which included gathering input from various organizations within the community and using a citizen interview panel with participants who reflect Roanoke's diversity. From the 42 applications received 11 finalists were selected.  After video interviews, four candidates were invited for onsite interviews of which three were interviewed by the citizen panel, technical panel (which included Chief Kelvin Wright from the City of Chesapeake) and the city manager.
"I am pleased that after an extensive national search, we found the right candidate in our own department.  Tim Jones has the professional experience, academic background, and deep knowledge of the community to lead the Roanoke Police Department during these challenging times.  I look forward to working with Chief Jones as we continue to build a safer community through stronger relationships with our citizens and neighborhoods," said Morrill.
(Continue reading for the rest of the news release.)
Advocates  for a Justice Department investigation into the fatal police shooting of Kionte Spencer say they will keep showing up at the U.S. Attorney John Fishwick's office until the department takes up the case. WFIR's Evan Jones has more.

A popular Christmas tree farm is looking to bring people in during the summer months with something much different — Bubbleball. Normally, teams need to reserve in advance, but anyone can just show up Saturday or Sunday at Joe's Trees in Newport to try it out, as WFIR's Evan Jones reports.

Click here for full NRV Bubbleball information.

Feeding America Southwest Virginia is asking businesses, civic organizations and other groups to help it collect one of its most in-demand food sources — peanut butter. WFIR's Evan Jones has the story.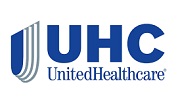 A health care insurance company is seeking more customer service representatives in the Roanoke area — and it plans to start the training in less than two weeks. WFIRs Clark Palmer has more details:
Click here for the United Healthcare jobs website