It's turning into an emotional and day-long sentencing hearing for former Franklin County Sheriff's Deputy Jonathan Agee, who was previously convicted of fatally shooting his former wife Jennifer Agee then shooting a state trooper in the resulting pursuit on Memorial Day 2011.  The hearing is likely to last well into late afternoon. WDBJ7 reports events leading up to the shooting included a rekindled affair between the remarried Agee and his former wife, the exchange of naked video photos between the two and a blackmail attempt.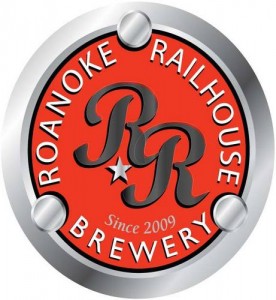 The Roanoke Railhouse Brewery now has a new way to sell its most popular product, thanks to a mobile canning operation that pulled in yesterday for the first time. The cannery is self-contained in a truck , and yesterday, it filled more than 6,000 16-ounce cans of Track One lager. WFIR's Evan Jones has the story.
The varsity volleyball coach at Salem High School volleyball coach has resigned. Salem City Spokesperson Mike Stevens says Kim Martinez submitted her resignation Friday and informed the team today. It comes amid an investigation into a former volunteer assistant coach, Dewayne Barger, who is charged with secretly recording videos of underage girls bathing and changing clothes in his apartment. According to Stevens, Martinez was named an assistant  coach at Salem High School in 2006 and Head Coach in 2009.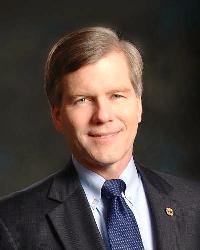 A new Washington Post poll finds Governor McDonnell receiving very high marks for his job performance and personal ethics among Virginia voters. 64% of those questions say they approve McDonnell's performance — as high as at any point in his tenure. A majority of both Democrats and Republicans say he is doing a good job.
Click here to read the full Washington Post story.
Click here for full poll results and methodology.

Roanoke Police say a body was found inside a burning vehicle overnight. There is no indication yet how the person died or any word on his or her identity. Firefighters were called to the 400 block of Allison Avenue between Franklin Road and Highland park shortly before 4:00 am. The body was found inside the car once the fire was put out.
(Continue reading for the full Roanoke Police news release.) Read the rest of this story »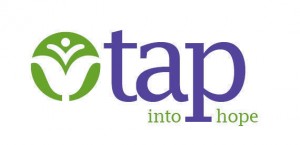 The Transitional Living Center in Roanoke is ready to once again accept applications for new residents after receiving word that full federal funding would not be interrupted. The center receives two thirds of its funding from the Department of Housing and Urban Development. WFIR's Evan Jones has the story.
A run through the commonwealth is remembering each Virginian to fall in Afghanistan and Iraq. The Virginia Run for the Fallen stops to  honor each one at one-mile intervals from Virginia Beach and Arlington National Cemetery. Among those to be remembered: Corporal Jared Kubasak of Rocky Mount. His mother says she is grateful the memories of the fallen are kept alive. WFIR's Evan Jones has the story.
Click here for full Virginia Run for the Fallen information.
The Ringling Brothers and Barnum and Bailey circus is at the Roanoke Civic Center through Sunday, but if you went to the first show last night, you may have seen PETA protestors accusing the circus of animal abuse. Ringling Brothers say that is not the case at all. WFIR's Starr Anderson has the story.

Appalachian Power has filed plans with state regulators to build a new electric transmission project near the existing Cloverdale substations in Botetourt County. Apco says the "Extra High Voltage" project will cost $237 million, and it is designed to address voltage problems, transmission congestion and older equipment that needs replacement.
(Continue reading for the full Appalachian Power news release.)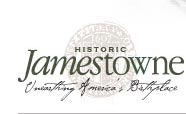 Researchers have discovered physical evidence that Virginia's earliest settlers resorted to cannibalism to survive. Archaeologists have uncovered bones from Jamestown that show injuries to a 14-year-old English girl consistent with cannibalism. Written accounts from the time describe desperate starvation there in the winter of 1609-1610. WFIR's Evan Jones has the story.
Click here for information, photos and video from Preservation Virginia.