The first summer is over at the renovated Roanoke Market Square, and at least one business with a front row seat there is pleased with the renovation's results. Roanoke Natural Foods Co-op says when the square reopened in late April, the increases in both foot traffic and sales at its downtown store were immediate and obvious, and even more so on days with festivals or events like the Sheryl Crow concert. WFIR's Evan Jones has the story.

The General Assembly special session began Thursday with Democrats repeatedly asking Republicans to present some sort of plan to provide health insurance to about 400,000 lower income Virginians, and Republicans saying the Affordable Care Act has failed in so many ways that Virginia would be foolish to opt into it. As WFIR's Evan Jones reports, Bedford Delegate Kathy Byron presented one of the day's most impassioned speeches.
Here is Byron's entire floor speech.

Virginia's General Assembly reconvenes today for a two-day special session, one in which proposed Medicaid expansion is expected to dominate the debate. But as WFIR's Evan Jones reports, political observers do not foresee passage of any measure that Governor McAuliffe would find acceptable.

Any school that doesn't meet the SOL pass rates and becomes Accredited with Warning goes through through an academic review.  A team will pay especially close attention to whether those schools have adapted what they teach to meet the newer and more rigorous state standards — and recommend ways to improve that school's performance. WFIR's Evan Jones has the story.

More rigorous SOL tests led to an increase in schools that did not earn full accreditation this year. The state's Department of Education reports 68% percent of schools are fully accredited, compared with 77% and 93% two years ago. All Roanoke County, Salem City and Craig County public schools remain fully accredited. In Roanoke City, seven elementary and four middle schools are accredited with warning, but William Fleming High School is now fully accredited once again after several years of troubles.

It's too early to know if there is any longer-term trend, but Sunday library activity in Roanoke County increased a lot from week one to week two. Library officials expect that growth to continue as more people become aware of the Sunday hours, especially now that schools are back. WFIR's Evan Jones has the story.
The South County and Vinton branches are open Sundays 1:00-5:00 pm.

The Salem VA Medical Center holds a town hall meeting later today for veterans — and anyone else — to offer feedback and suggestions for the center's operations. As WFIR's Evan Jones, reports, the VA is conducting similar meetings at every facility in the country.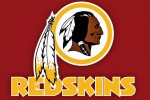 The Washington Redskins open their home season on Sunday — as controversy continues to surround the team's name. Congressman Bob Goodlatte is among those who say the federal government should stay out of it, and the decision is best left to the team and its fans. WFIR's Evan Jones has the story.

The state health department says there are no confirmed cases anywhere in Virginia of Enterovirus D-68, which has caused respiratory problems for children in several other states — but something seems to be going around. Lynchburg General Hospital has admitted at least eight children with respiratory problems in just the last week. WFIR's Evan Jones has the story.

The Better Business Bureau says it has been flooded with calls in recent days with complaints and questions about an IRS phone scam. The caller claims you owe taxes, and if you don't pay up right away, they're sending the authorities after you to put you in jail. It's scaring a lot of people, as WFIR's Evan Jones reports.
Click here to read the full BBB news release