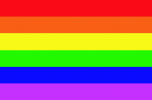 The offices that issue marriage licenses in Virginia are preparing for the possibility of issuing same-sex licenses as soon as next week. This comes after yesterday's federal appeals court ruling that permits same-sex marriages effective next Wednesday — unless the Supreme Court steps in. WFIR's Evan Jones has the story.

Salem's police chief is preparing to retire later this year, after serving in every capacity on the force for more than 37 years. Jeff Dudley says advances in technology are the biggest changes he's seen, as WFIR's Evan Jones reports.

State education officials are advising all Virginia school systems they cannot deny enrollment to a child who fails to present proof of legal status in this country. The Virginia Department of Education says this guidance is based on federal law and court decisions. WFIR's Evan Jones has the story.
The corruption trial of former Governor Bob McDonnell and his wife Maureen enters its third week today — as Virginia takes new steps in the wake of the gifts scandal. The state hired its first executive director last week to run a new ethics board, one intended to implement and enforce reforms approved earlier this year. WFIR's Evan Jones has the story.

The U.S. Postal Service acknowledges that mail delivery times will often become longer when Roanoke's mail processing center closes next year and its operations moved to Greensoboro. It's one of many such consolidations planned nationwide in efforts to save money, as WFIR's Evan Jones reports.

Postal workers at Roanoke's mail processing center are fighting Postal Service plans to move those operations to Greensboro sometime next year, and a full-court press is on in efforts to keep the Roanoke center going. The workers say such a move will mean slower delivery times that will result in lost business.  WFIR's Evan Jones has the story.
Virginia Tech has earned another number one ranking — not in football, but in campus food. For the third time in the last seven years, the Princeton Review has named Tech tops in the dining category. WFIR's Evan Jones serves up the story.

From Virginia State Police:
The investigation remains ongoing into the officer-involved shooting in Bedford County July 30, 2014. At the request of the Bedford County Sheriff, the Virginia State Police Bureau of Criminal Investigation's "Police Shooting Investigative Team" out of the Salem Field Office is investigating the fatal shooting of a man by a Bedford County deputy sheriff. The series of incidents that led up to the shooting began at approximately 8:03 p.m. Tuesday, July 29, 2014, in Bedford County when a man forced his way into a residence in the 1500 block of Stewartsville Road, which is Route 24, in Bedford County. The homeowner says the male intruder threatened her with a gun. When the man, David A. Mendoza, 32, was unable to steal a vehicle from that residence, he fled the scene on a dirt bike heading west on Route 24/Stewartsville Road.
(Continue reading for the rest of the news release.)
A former member of the Roanoke City Republican Executive Committee has quit his post, quit his party and chosen to lead Robert Sarvis' Libertarian Party Senate campaign. Caleb Coulter says he can no longer support the candidates of either major party. Coulter heads to Alexandria later this week to direct the Sarvis campaign. WFIR's Evan Jones has the story.
The federal corruption trial of former Governor Bob McDonnell and his wife Maureen enters its second week today. Prosecutors say the couple accepted all kinds of cash and secret gifts in exchange for promoting a Richmond-based company's products. Political observers say what they did was clearly unethical, but a jury will have to decide if it was illegal. WFIR's Evan Jones has our story.