Liberty University students now have a new way to discover the heavens, thanks to a new telescope that Liberty says is the largest in the region.  It can automatically track objects across the night sky and is equipped with cameras to take digital images with enhanced detail that the human eye cannot see. WFIR's Evan Jones has the story.
It has been one full month since  University of Virginia student Hannah Graham disappeared, and her parents today issued a statement expressing heartbreak that the person or persons who know where she is have not come forward with the information. Graham was last seen alive in the early morning hours of September 13th. There is a $100,000 reward for information that leads to finding her.
(Continue reading for the full statement from Hannah Graham's parents.)
Today marks one full month since UVA student Hannah Graham disappeared in Charlottesville. As the search for her continues, experts say forensic evidence is likely to play a key role in efforts to link this case with several others in recent years. The latest from WFIR's Evan Jones.
A recently-created task force has until June to prepare and present recommendations to Governor McAuliffe on ways to create Virginia college campuses free from the threat of sexual violence. As WFIR's Evan Jones reports, McAuliffe cited the disappearance of UVA student Hannah Graham Thursday when he addressed the first task force meeting.
A Richmond television station reports another possible link between Jesse Matthew, Jr. and Morgan Harrington's murder five years ago. WTVR cites sources confirming that Matthew was driving a Charlottesville taxicab the night Harrington disappeared, and police recently seized that cab from a farm. Matthew is charged with abducting Hannah Graham in Charlottesville almost four weeks ago, and police say there is a forensic link connecting Matthew with the Harrington case.
Click here to see the full WTVR report.
Stink bug populations took a hit this past winter — the result of abnormally cold temperatures — but the numbers have recovered some, and this is the time of year they try to get inside homes for the coming winter. Experts say sunny mild October days are favorites for this activity, so as WFIR's Evan Jones reports, you are more likely that usual to see them on days like today.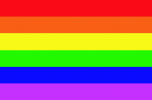 Supporters of traditional marriage say Monday's Supreme Court action does not end the legal battle over same-sex marriage. And they say for now, at least, it opens the door to far more possibilities over who can marry — and under what circumstances. WFIR's Evan Jones has the story.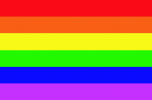 The two Virginia couples who challenged the state's same-sex marriage ban expressed joy and disbelief their long long-sought goal had come true, but supporters of traditional marriage say the legal battles are not over. WFIR's Evan Jones has the story.
The search for the Lyons sisters' bodies — and anyone who may have killed them — takes an additional direction today at the Bedford County Courthouse, as a special investigative grand jury is empaneled. WFIR's Evan Jones reports that this grand jury has some unusual powers.
Republican Senate candidate Ed Gillespie says recent Secret Service security lapses are part of a much greater lack of accountability in the Obama administration.  He appeared yesterday on our Lynchburg sister station WLNI — before Secret Service Director Julia Pierson resigned — but Gillespie says the White House problems go far beyond one agency. WFIR's Evan Jones has the story.