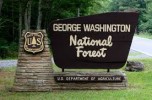 Both conservationists and the oil and natural gas industry sound generally pleased with a recent decision on "fracking" in the George Washington National Forest. The Forest Service recently decided to allow horizontal drilling for natural gas in the forest — but only in a small portion of it, and only where it's already permitted through existing leases and mineral rights. WFIR's Evan Jones has the story.

If like renewing your vehicle's registration three years at a time, Virginia's DMV now has a new option to do so. Until recently, the three-year renewal was possible only on line, but now it is available as well at all DMV customer service centers. WFIR's Evan Jones has the story.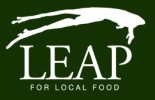 A $100,000 grant will help a Roanoke non-profit develop facilities to provide locally-grown food products 12 months a year. The grant will allow "LEAP for Local Food" to build a commercial-grade community kitchen, one allowing start-up entrepreneurs to prepare locally-grown food products.  WFIR's Evan Jones has the story.
Click here for LEAP for Local Food's website
House Judiciary Committee Chairman Bob Goodlatte reached for his gavel and called upon Capital Police to remove immigration activists when they disrupted yesterday's committee hearing:
Goodlatte called the hearing to examine what he called "President Obama's executive overreach on immigration". Democrats say the president's recent executive action is legal. WFIR's Evan Jones has the story.
Air travelers to and from Roanoke have one less option as of tomorrow when United Airlines reduces its current two non-stop flights a day to Washington Dulles to one a day. This follows Delta Airlines' recent discontinuance of all non-stop service between Roanoke and Detroit. But as WFIR's Evan Jones reports, the airport's new executive director has has eyes on a new non-stop destination: Dallas.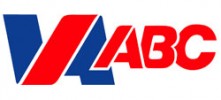 Virginia's state-owned liquor stores are getting in on today's "Black Friday" action, offering a 10% storewide discount for purchases that total at least $50 — taxes and gift cards not included. ABC officials say many people use this day to purchase more premium brands or stock up for holiday get-togethers. WFIR's Evan Jones has the story.
A retired Vinton couple can give thanks today for their good fortune. Don and Sandra Smith are $10,000 sweepstakes winners, and they will use the money to improve their home. WFIR's Evan Jones has their story.
Click here for full "Great Home Giveaway" sweepstakes information
VDOT says it is has been preparing to handle winter weather for months, and it is ready for whatever snow comes down. That includes ensuring adequate supplies of things like road salt and getting equipment ready for winter use. WFIR's Evan Jones has the story.

The University of Virginia Board of Visitors meets today to discuss university policies and procedures regarding sexual assault. As they do, student leaders say it's time for everyone on campus to say "enough".  All this comes in response to a Rolling Stone article in which a female student describes a gang rape at a UVA frat house.  WFIR's Evan Jones has the story.

This is a very busy week at all U.S. airports, and if you have air travel plans this week, expect slower going than normal. At Roanoke-Blacksburg Regional Airport, there are more passengers passing through than usual, many of them not used to the ticketing and screening routines. WFIR's Evan Jones has the story.