A prominent aviation consultant says once American Airlines completes its merger with US Airways, direct air service between Roanoke and Dallas is likely within 18 months. American plans to absorb all US Airways operations by October. Michael Boyd, President of Boyd Group International, says it should be "all positive for Roanoke in all respects." WFIR's Evan Jones has the story.

State Police say three people face drug-related charges after a package with "at least 200 pounds" of marijuana worth at least $1 million was delivered to the 5959 Music Studio on Williamson Road. Police say they were tipped off to the shipment by Pennsylvania State Police, a shipment that originated in Arizona. Virginia State Police say Ronald Crenshaw and Leonard English, both of Roanoke, are in custody, as is a third suspect who has not cooperated in identifying himself.
Tomorrow's commencement speaker at Sweet Briar College faces an enormous and highly unusual challenge. The college plans to close down this summer — but Teresa Pike Hamilton, class of '87, supports the legal challenges aimed to preventing the closure. She says tomorrow's commencement address will be respectful but candid, as WFIR's Evan Jones reports.
Here is an extended-length version of our telephone interview with her:
With the summer season just about to begin in Virginia Beach, the tourism industry there is lining up in opposition to planned offshore oil drilling. But the petroleum industry says the reasons given are unfounded. WFIR's Evan Jones has the story.
Former Governor Bob McDonnell says he has faith in the US judicial system — and in the Lord — as he awaits an appeals court ruling. McDonnell wants the court to either order a retrial or throw out his corruption convictions altogether. WFIR's Evan Jones has the story.
Federal prosecutors and attorneys for former Governor Bob McDonnell will present oral arguments today before a federal appeals court. McDonnell wants his corruption convictions overturned or, at the very least, a new trial. The central issue appears to be what are "official acts" that a governor — or any public official — performs. WFIR's Evan Jones has the story.
From the Botetourt County Sheriff's Office: On Saturday, May 9, 2015 at approximately 5:12 a.m., the Botetourt County Sheriff's Office responded to an accident on route 43 near Buchanan. Rescue was on the scene speaking with a man who stated he had been threatened with a butcher knife at a home in Buchanan. When he left that residence he was chased by a vehicle being driven by the suspect. The suspect vehicle rammed the victim's vehicle once, causing the victim to lose control of the vehicle. The vehicle flipped several times. The victim was crawling out of the vehicle and saw the suspect vehicle coming back. The victim made it out of the vehicle and up the hill just as the vehicle was struck again by the suspect vehicle, knocking it further up the road. The victim refused medical treatment. The incident was triggered by an alleged domestic situation between the suspect and his girlfriend, who is a childhood friend of the victim. The suspect, 39 year old Darren Patrick Scruggs, was charged with 2 counts of felony attempted murder, 1 count of felony hit and run and 1 count of misdemeanor reckless driving. He was arrested at his residence in Buchanan and is being held without bond in the Botetourt/Craig Counties Regional Jail.

The summer driving season is just about to get underway with the upcoming Memorial Day weekend less than two weeks away. And experts say we are likely to already be at or near this year's peak in gasoline prices, still a dollar or so than last year at this time. WFIR's Evan Jones has the story.

We are entering the heart of the college commencement season, and at one college in the region, this is probably the final time. Sweet Briar College has announced plans to close this  summer, which raises the question: are other smaller Virginia colleges at risk? WFIR's Evan Jones has the story.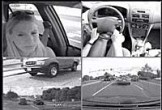 A comprehensive Virginia Tech Transportation Institute Study that looked in on and measured driver habits will now be available to researchers around the world. As WFIR's Evan Jones reports, safer driving is the anticipated result.

Click here for the full story from the Virginia Tech Transportation Institute