The Transportation Security Administration says its screeners discovered 45 firearms in carry-on bags at Virginia airports last year — up more than 50% from the year before. Three of them were discovered by screeners at Lynchburg's airport and one at Roanoke-Blacksburg. WFIR's Evan Jones has the story.
Nelson County prosecutors say there is no DNA link between Jesse Matthew and the disappearance of Alexis Murphy. The attorney for Murphy's convicted killer, Randy Taylor, had speculated that Matthew may be connected to the Murphy case, but officials say Matthew's DNA does not match any found in Alexis Murphy's car. Matthew is charged with abducting Hannah Graham in Charlottesville.
Click here to read the full Nelson County Commonwealth's Attorney news release

Many school districts in the region are sending students home early today, with rain, snow and sleet all in the afternoon forecast. Counties north and west of Lynchburg are under a winter weather advisory that goes into effect at 2:00 pm.
Click here for the latest list of school announcements.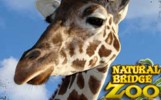 The Humane Society of the United States accuses the Natural Bridge Zoo of abuse and neglect, leading to the deaths of a giraffe and other animals. Click here to see our earlier story. The zoo owner calls the accusations "slanderous". WFIR's Evan Jones has the story.
Click here to see the the Human Society of the United States report and video.
Roanoke region home builders are hopeful single family construction will rebound this year, spurred largely by lower gas prices and low interest rates. Building permits in the Roanoke region were down about 10% last year from the year before, but nationally, permits and housing starts reached a  6 1/2 year high in December. WFIR's Evan Jones has the story.

Roanoke City Council approved an application Tuesday seeking more than $3 million from the state for a downtown "multimodal" facility that could include a new train and bus station  — and accommodations for bicycle traffic. The money would be used mostly for land acquisition once potential sites are identified. WFIR's Evan Jones has the latest.
A Botetourt County educator will have something very close to a front row seat tonight when President Obama delivers his State of the Union address before a joint session of Congress. Lisa Barnett says the invitation caught her by surprise, but she looks forward to her unusual opportunity. WFIR's Evan Jones has the story.

The General Assembly begins its first full week of this year's session. And in the remaining six weeks, you can expect to hear plenty of debate with an eye toward this fall, when all Delegate and State Senate seats are up for election. WFIR's Evan Jones has the story.

Ethics reform is one issue likely to gain bipartisan support in this year's General Assembly session, but there are critics of some proposals to lower caps on gifts to state lawmakers. The story from WFIR's Evan Jones.

The McAuliffe administration has launched a new program to provide health insurance for thousands of Virginians now without it. These are low-income residents with "serious and persistent" mental health problems. State health officials believe spending the money now on mental health care will save Virginians much more later on. WFIR's Evan Jones has the story.