Flowers outside the WDBJ7 studios, and inside, on-air remembrances today — one year after Reporter Alison Parker and Photojournalist Adam Ward were fatally shot during a live broadcast from Smith Mountain Lake. WFIR's Evan Jones has more:

Roanoke County fire officials say a lawn mower brought into a garage just after use sparked a costly fire earlier this week, and officials say it serves as a good example to let your lawn mower cool down before bringing it in. WFIR's Evan Jones has the story.
Efforts to create a Virginia Lewis and Clark historic trail in Virginia are changing direction — away from the National Park Service toward a state-supported version. The goal is create a marked route that remembers the Virginia travels of Meriwether Lewis and William Clark before and after their historic expedition to the Pacific. WFIR's Evan Jones has the story.

As the FBI investigates whether the weekend stabbing attack in Roanoke County is terrorism-related, experts say finding U.S. residents who might commit acts of terrorism is a difficult process — especially when there are no previous signs of violence. WFIR's Evan Jones has the story.
Governor McAuliffe says there be some mistakes along the way, but he is committed to restoring the rights of 200,000 former felons — in a way that meets a recent court order. WFIR's Evan Jones has the story.
As the popularity of backyard chickens grows in Virginia, so does the number of Salmonella cases associated with it. Experts say taking just a few steps greatly reduces the chances of contracting it. WFIR's Evan Jones has the story.
As federal regulators continue the process of reviewing two proposed natural gas pipelines across Virginia, builders and critics disagree on whether there will be any need for the pipelines should they be built. More from WFIR's Evan Jones.

Salem officials will update interested citizens and businesses owners later today on plans to improve the city's downtown appearance. The hope is to begin the major parts of the work by spring, as WFIR's Evan Jones reports.
There is an open house scheduled today from 4:00 until 7:00 at the Salem Museum to inform interested citizens and business owners about the plan's status.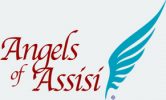 Roanoke-based Angels of Assisi is taking part in another large-scale rescue operation, this one involving dozens of dogs from North Carolina. 32 dogs were rescued in all, and Angels of Assisi is caring for more than 20 of them. WFIR's Evan Jones has the story.
Click here for the Angels of Assisi web site.