The Donald Trump campaign says it will kick off a $2 million television buy today in "selected Virginia markets". But overall spending by both parties in our state is way below what it was four years ago, suggesting the campaigns see Virginia as far less crucial this time around. WFIR's Evan Jones has the story.
U.S. travelers to Cuba are now able to bring back all the rum and cigars they want for personal use, but you still can't buy or sell Cuban cigars in our country. Owners of Milan Tobacconists in Roanoke  say that could take a while, even if the embargo is lifted. WFIR's Evan Jones has the story.
Radford University's new president says the college's future rests on innovation and adjusting to changing student needs. Brian Hemphill assumed his new duties three months ago, but he was formally installed yesterday. He told those attending the ceremony Radford must set its own course and not attempt to follow any set by other institutions. WFIR's Evan Jones has the story.
IRS officials say close to 500,000 Virginians have yet to file their full 2015 tax returns — and their deadline to do so is just a few days away. More from WFIR's Evan Jones.
A new statewide poll shows Virginia voters continue to view both major-party presidential candidates in highly-unfavorable numbers — and that's before what happened over the last weekend. WFIR's Evan Jones has the story.
Click here for full Roanoke College Poll results and methodology.

The Virginia Department of Education is developing the first-ever statewide regulations to govern when and how public schools use restraint and seclusion on students. Until now, it has been up to each school system to form its own set of regulations on when and how a student should be restrained or isolated from others. WFIR's Evan Jones has the story.

City Councilman John Garland and the Roanoke Tea Party have sharply differing views on permitting guns in Roanoke public buildings, and tonight, Garland and Tea Party members will exchange those views in what should be a lively meeting. WFIR's Evan Jones has more.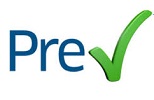 Starting later today, you can now enroll for expedited airport screening without leaving the Roanoke area. Virginia's DMV is the first such state agency in the country to offer the Transportation Security Administration's Precheck service, and you can now complete the enrollment process at the Roanoke DMV center. WFIR's Evan Jones has the story.
Click here for full TSA Precheck information.
The presidential campaign will be centered tonight on Farmville, Virginia, where the two vice-presidential candidates will debate at Longwood University. Our political analyst says V.P. debates don't usually move the needle all that much, but this one may be different. WFIR's Evan Jones has the story.
Police in parts of Virginia and across the country are dealing with a rash of "creepy clown" calls. A Radford University criminal justice professor says dressing up as a clown isn't illegal, but police have an obligation to follow up on such calls, because some of the activities associated with this may be criminal. WFIR's Evan Jones has the story.