Mill Mountain Zoo officials say there are regular emergency preparedness drills and safety training to ensure the overall welfare of their animals and the safety of visitors. The zoo issued a brief statement but declined our interview request to discuss issues raised by the Cincinnati Zoo incident, one in which officials had to kill a gorilla in efforts to save a four-year-old boy who had broken in to its enclosure. We requested an opportunity to discuss what steps Mill Mountain takes to ensure there are no unwanted human/zoo animal interactions — and how the zoo prepares to handle any that might nonetheless occur. Here is the statement in full:
The Board and Staff at Mill Mountain Zoo, sends our support to all involved with this weekend's tragedy at the Cincinnati Zoo.  We support our colleagues and peers at the Cincinnati Zoo who constantly prepare and train for these type of events which we all hope will never happen. Like all facilities accredited by the Association for Zoos and Aquariums (AZA), the staff and volunteers at the Mill Mountain Zoo regularly conduct emergency preparedness drills and safety training to ensure the overall welfare of our animal collection and the safety of our patrons. We have no further comment on this incident at this time.

On-line voter registration is rapidly replacing the DMV as the most common site for Virginians to join voter rolls — and the rate of new voters is on pace to surpass that of four years ago. As WFIR's Evan Jones reports, state elections officials say the on-line registration is more secure than the traditional paper system.
Click here for the Virginia Department of Elections Citizen Portal
This is the day America sets aside to honor those who have fallen in service to their country. And among the many area many Memorial Day observances today is one at the National D-Day Memorial. WFIR's Evan Jones has the story.

With the Memorial Day holiday weekend now upon us, so is the traditional start of the summer travel season. If gas prices matter to you, this looks like a good summer to hit the road, and as WFIR's Evan Jones reports, experts expect this year's prices to peak between now and July 4th.
Roanoke County's top prosecutor says it was only after an exhaustive review — and no evidence that would cast any doubt — that he determined no criminal charges should be placed against the officers who fatally shot Kionte Spencer. WFIR's Evan Jones has the story:

All those days of rain this month have been helpful to anyone dealing with tree pollen allergies, but now that same rain may make things more difficult for those allergic to grass pollen. More from WFIR's Evan Jones.

Virginia Republicans want the State Supreme Court to invalidate Governor McAuliffe's recent executive order granting voting and other rights to more than 200,000 convicted felons. McAuliffe says he will "vigorously oppose" the legal action. WFIR's Evan Jones has the story.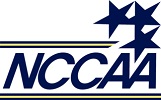 College softball teams from as far away as Oklahoma are competing this week in Botetourt County, and like many other tournaments each year , this one provides big economic benefits to the region. WFIR's Evan Jones has the story.
Norfolk Southern  says lower-than-expected freight traffic means the railroad will reduce its employment level by hundreds more jobs than previously announced. WFIR's Evan Jones has the story.

UPDATED 11:20 am Wednesday: UFCW Local 400 says members voted unanimously to reject Kroger's contract offer, and they approved a strike authorization. That does not necessarily mean a strike is imminent; the two sides had already agreed to extend the previous contract until June 4th.
PREVIOUSLY: The region's Kroger union employees gather this morning in Salem to vote on a company contract proposal, and from all indications, they will soundly turn it down. The workers are also expected to approve a strike authorization vote, but that does not necessarily mean a walkout is imminent. More from WFIR's Evan Jones.