It's primary election day in a few places, most notably in the Roanoke Valley in the House of Delegates 17th District, which covers much of Roanoke County and parts of Roanoke City and Botetourt County. Delegate Chris Head faces a challenge from fellow Republican Harry Griego. WFIR's Evan Jones has the story.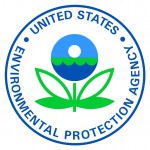 Conservationists applaud a new Obama administration rule that greatly expands the waterways governed by federal regulation, but critics say it's another harmful example of federal overreach. Supporters say it will ensure cleaner and safer drinking water, but others, like Congressman Morgan Griffith, say it could be especially harmful to farmers. WFIR's Evan Jones has the story.
The freshly-restored Norfolk and Western 611 is wasting no time leading excursions. It's already in Manassas, ready to take on its first passengers tomorrow, and the Fire Up 611 website shows the vast majority of seats are already sold. WFIR's Evan Jones has more.
Click here for the Fire Up 611 excursion tickets page.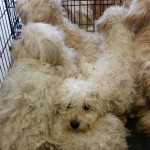 A Roanoke-based animal rescue organization is really busy right now, caring for 28 dogs brought here after their rescue from filthy conditions inside a West Virginia home. Angels of Assisi is cleaning all the dogs and preparing them for adoption. WFIR's Evan Jones has the story.
Click here for the Angels of Assisi website.

More than 16 million state vital records are now available in electronic format.  The Virginia Department of Health and Ancestry.com collaborated on the project, which makes scanned images of original, public documents available online on the Ancestry website. WFIR's Evan Jones has the story.
The Roanoke Tea Party plans a noontime protest today outside the Roanoke office of Delegate Chris Head. The Tea Party supports challenger Harry Griego in his campaign to unseat Head in next week's Republican primary. WFIR's Evan Jones has the story.
Norfolk Southern's outgoing CEO says permitting the freshly-restored 611 steam engine to run excursions on its tracks is good for the railroad. The 611 prepares to lead excursions in coming weekends from Manassas, Lynchburg and Roanoke, but as WFIR's Evan Jones reports, the future of such excursions will require that the railroad maintains its current thinking.

A state task force has issued 21 recommendations to combat sexual assaults on Virginia college campuses. Those recommendations include the development of prevention plans to deter sexual assault and increased sexual assault reporting options, like smartphone apps. WFIR's Evan Jones has the story.

Starting Monday, you can submit a passport application at the South County Library in Roanoke County. The library has five people trained to accept passport applications, but you must make an appointment for your application to be processed. WFIR's Evan Jones has the story.
Click here for full information from the Roanoke County Libraries System
Click here for full U.S. State Department passport information
Researchers at Virginia Tech are conducting  a comprehensive study on truck drivers, one expected to provide mountains of information on the unique challenges truckers face and how they handle those challenges. The findings are expected to be be of national significance in efforts to make all vehicles and drivers safer, as WFIR's Evan Jones reports.