Airports like Lynchburg Regional are working together in efforts to ward off any future control tower shutdown threats like the one last March in the early days of the sequester. These are airports with contract control towers — those operated by private companies with government funding. The airports want Congress to require federal aviation administrators to provide funding for such towers in all future budget requests. As WFIR's Evan Jones reports, Lynchburg's airport director is among those leading the effort
.
Officials at the Western Virginia Regional Jail say a 61-year-old female inmate died after experiencing a medical emergency inside the jail. Marie Joy Atkinson later died at Carilion Roanoke Memorial Hospital. Jail officials say she was being held without bond on a Montgomery County charge of assault and battery. A jail statement says Atkinson had recently been hospitalized before suffering her medical emergency in her cell Friday, and WVRJ medical staff and officers attempted to resuscitate her. According to the jail, the Medical Examiner's office performed an autopsy and preliminarily determined her death to be from natural causes.

Some Bedford area residents may see what looks like smoke coming out of the ground in the next two weeks and, perhaps. in isolated cases, coming into their homes. The Bedford Regional Water Authority will be checking for leaks in sewer pipes — places were rain and storm water might enter the sewer lines. WFIR's Evan Jones has the story.
Click here for full Bedford Regional Water Authority information.

State Police have arrested a second person for an attempted home robbery that turned into a shootout with a Franklin County sheriff's deputy. It happened in the Ferrum area January 7th. Police say Charles Gilmore was arrested upon his hospital release for charges that include robbery and malicious wounding. Gilmore is currently being held in the Western Regional Jail without bond.

Gay rights activists applaud Attorney General Mark Herring's decision to actively oppose Virginia's ban on same-sex marriage. But traditional marriage advocates deplore it. Herring's office will argue against the state ban in a federal court hearing next week. WFIR's Evan Jones reports on reaction from both sides of the debate.

Tuesday's indictment of Governor McDonnell and his wife led to a sharp exchange yesterday in the State Senate as one lawmaker said it reflected the General Assembly's "institutional failure"
to investigate the matter before federal prosecutors did. But another says it is "irresponsible" to suggest this reflects an indictment against the entire legislative body. WFIR's Evan Jones has the story.

It's already illegal for teens with provisional licenses to talk on cellphones while driving; now the State Senate has passed a bill to make it a primary offense.  Supporters say it would reduce accidents, but opponents  say asking police officers to make subjective judgements — like is the driver really under 18 — opens a greater can of worms, like accusations of profiling. WFIR's Evan Jones has the story.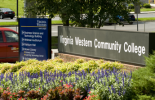 Virginia Western Community College holds information sessions this week for high school seniors and their families interested in a program that provides tuition-free education for two years. The Community College Access Program is helping more than 400 students this school year. WFIR's Evan Jones has the story.
The information sessions are scheduled Tuesday through Thursday this week from 6:30 to 8:30 pm at Virginia Western's Whitman Theater.  Click here for full information on the Community College Access Program.
Republican activist and strategist Ed Gillespie has announced he will run for Virginia's U.S. Senate seat. Gillespie is a former GOP National Committee chairman. Republicans will select their candidate at a state party convention in Roanoke in June. Democrats appeared ready and armed for the announcement, as WFIR's Evan Jones reports.
An animated Congressman Morgan Griffith had unusually strong words for some of his Democratic colleagues this week after one of them suggested coal country representatives were short-sighted — and "playing to the cheap seats". Griffith's response in Congress was "nuts to you", a reference an American general's reply to a German surrender ultimatum in World War II. WFIR's Evan Jones has the story.