From Virginia Tech's Athletics Department web site:
 BLACKSBURG – Virginia Tech Director of Athletics Whit Babcock announced today that James Johnson has been relieved of his duties as head men's basketball coach. In making the announcement, Babcock said a national search for Johnson's replacement will begin immediately.  "I want to thank Coach Johnson for his dedication and hard work for our university and our basketball program over the past seven years," Babcock said. "A change of this significance affects many people and is never taken lightly, but I felt a change and a new direction was necessary for the long term, best interest of our department."
Johnson just completed his second season as head coach of the Hokies. He spent the previous five seasons on the Tech staff, serving as an assistant from 2007-2011 before being promoted to associate head coach prior to the 2012-13 season. He had accepted an assistant coaching position at Clemson on April 13, 2012, but returned to Blacksburg soon thereafter to take the head coaching position previously held by Seth Greenberg.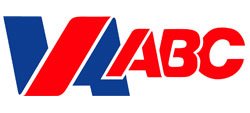 Spring Break is over at some college campuses, still ahead at others, and the Virginia ABC is trying something new this year in hopes of reducing high-risk drinking behavior among college students, especially binge drinking.  It awarded alcohol awareness mini-grants to five campuses across the state –  including Roanoke College — for events taking place just before spring breaks get under way. WFIR's Evan Jones has the story.

The owner of The Greenbrier says an NFL team's decision to hold its training camp at the West Virginia resort should bring more energy and vitality to our region. The New Orleans Saints will hold their camp this year in White Sulfur Springs, West Virginia. The Greenbrier promises to have three practice fields and a 55,000 square foot multi-purpose building ready to go. WFIR's Evan Jones spoke with Greenbrier owner Jim Justice.
A Bedford County man faces charges that include robbery, abduction and eluding police after a convenience store holdup late last night in Botetourt County near the Bedford County line. Sheriff's deputies say a man walked into the Blue Ridge Minute Mart on US 460 and ordered the clerk to open the drawer and hand him the money. Officials say about 15 minutes later, a Bedford County deputy spotted a vehicle matching the given description, and after a brief pursuit, the vehicle was stopped, and the driver was found to match the description and carrying "a large sum of money" in his pockets. The clerk ID'd him as the robber, and at that point, Oscar L. Peters, 37 of Thaxton, VA was arrested. He's currently jailed without bond.
(Continue reading for the full Botetourt County Sheriff's Office news release.)

It's been a busy night for Appalachian Power crews, and there is still plenty of work ahead.  The utility says its own personnel and contract crews were in place and ready to respond  as high winds roared through overnight, but as WFIR's Evan Jones reports, some repair work must await daylight.
Click here to see Apco's Outages and Problems web site which shows the numbers by city and county.

Norfolk Southern's freight volume is down 3% for the year so far compared to last year at this time — but railroad officials say that is mostly the result of bitter cold and heavy snows over much of the country this winter, and they expect a rebound from pent-up demand. WFIR's Evan Jones has the story.
A Virginia Tech research team has developed a battery than runs on sugar, and these batteries may soon be able to power everything from flashlights to tablets and cellphones. It's not yet ready on a practical basis, but researchers believe it can be in three to five years. WFIR's Evan Jones has the story.

Virginia is using funds from a Medicaid fraud case settlement to help law enforcements agencies across the state. Abbott Labs agreed to pay $1.5 billion nationwide in 2012, $115 million of that going to Virginia. And some of that money went to ballistic vests distributed yesterday in Bedford to a dozen law enforcement agencies. WFIR's Evan Jones has the story.
Roanoke Police have released the name of the man struck and killed Monday night while walking on Elm Avenue just east of I-581. 44-year-old Lyle Scott Eyler of Roanoke died when he was hit by a UPS truck. Police believe he may have been drinking at the time, but they are awaiting toxicology reports to verify that.

Virginia appears ready to extend the ban of underage tobacco sales to include "electronic cigarettes", and health advocates applaud the move. Votes in both the House and Senate were unanimous, the final one coming yesterday in the Senate to a bill prohibiting the sales of what are termed "nicotine vapor products" to anyone under 18 .  WFIR's Evan Jones has the story.