The days are down to a handful for the big truck stop at Exit 150 on Interstate-81 as VDOT prepares to begin a major re-configuration of the Cloverdale interchange. A call to the Travel Centers of America indicates its last day is Friday. WFIR's Evan Jones reports on what will follow.
Click here for full VDOT information on the Exit 150 reconstruction project.
Click here for information on a VDOT Public Information Meeting November 20
A renewed effort begins today to build Interstate 73 from Roanoke to the North Carolina line. Senate of Virginia's Joint Committee on Interstate 73 meets today for the first time in hopes of reviving the project — and finding a way to pay for it. WFIR's Evan Jones has the story.
The committee meets today at New College Institute in Martinsville starting at 10:00 am.

From Governor McAuliffe's office: Governor Terry McAuliffe announced today that Wolverine Advanced Materials (Wolverine) will invest $10.625 million to expand its specialty rubber coated materials manufacturing operation in Montgomery County. The company produces high-performance materials used in automotive and industrial noise reduction for brake and sealing applications. Virginia successfully competed against China, Florida and Illinois for the project, which will create 93 new jobs.
(Continue reading for the rest of the news release.)
Vinton police hope store surveillance photos will help them find a man who they say stole lottery tickets from a convenience store. Police say it happened a week ago Friday when a man walked into the Stop Inn on Gus Nicks Boulevard and helped himself to lottery tickets. There is no information released on how many tickets were taken. Vinton Police say the car pictured in the photo at right is the one he was driving.They ask anyone who can help identify the man pictured to call them at (540) 983-0617.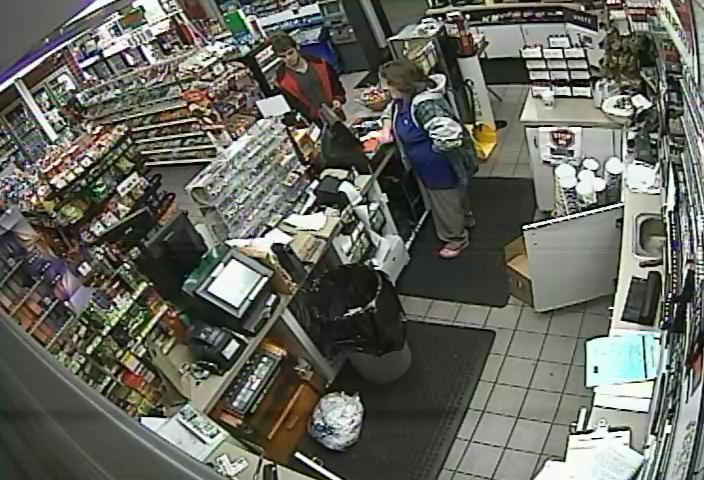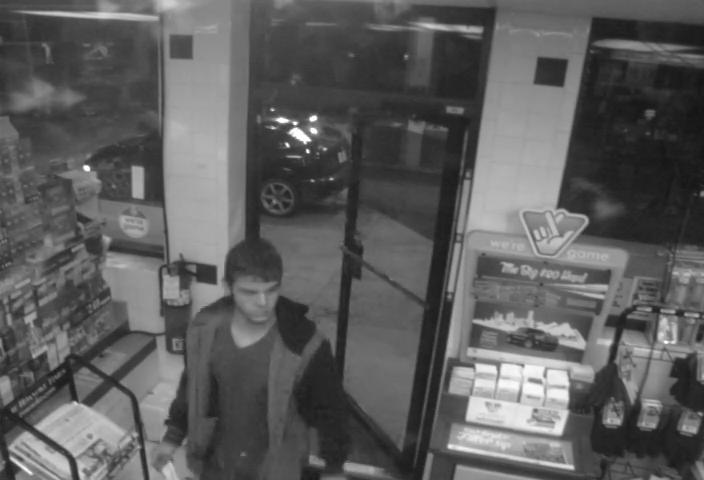 Campaign officials for Senator Mark Warner say there is no doubt that his narrow victory will hold up as vote numbers are rechecked. But the Ed Gillespie campaign wants the process to play out before conceding — or requesting a statewide recount. WFIR's Evan Jones has the story.
President Obama says he will take executive action on immigration by the end of the year, but  Congressman Bob Goodlatte says that is for Congress to decide, not the president. WFIR's Evan Jones has the story.

One of the Roanoke Valley's newest employers is doing all it can to make millions of cans each day. The Ardagh Group cut the ceremonial ribbon yesterday at its northeast Roanoke County plant. The company makes food and beverage containers, and it spent close to $100 million to build a robotic, fully-automated production line. WFIR's Evan Jones has the story.

Virginia's voter photo-ID law is rolled out statewide tomorrow for the first time, and the American Civil Liberties Union plans to monitor the way it is enforced. The law requires you to present any one of several photo-ID's in order for your vote to be immediately counted. WFIR's Evan Jones has the story.
Click here for full information on the law, including a listing of all valid voter photo ID's.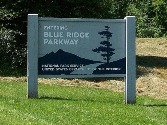 This is the last weekend that all Blue Ridge Parkway facilities will be open for the year, and park officials say there is still plenty of colorful fall foliage. More from WFIR's Evan Jones.
Click here for a real-time Blue Ridge Parkway road closure map.
VDOT is ready to hear from the public tonight on a new $5.8 million dollar park and ride lot in Christiansburg — one to replace a controversial commuter lot not far away near an elementary school. WFIR's Evan Jones has the story.
The public meeting is at Falling Branch Elementary School from 5:00 to 7:00 pm. Click here for full VDOT information on the project.