Schools everywhere conduct emergency response drills, and now, they're coming to public libraries,  Roanoke County library officials say disruptive situations can arise in any public building, and library staffs should be as trained as anyone else to prepare. WFIR's Evan Jones has the story.
As the result of this drill, all Roanoke County library facilities are closed Friday until 1:00 pm.
Roanoke Police report a second robbery of a food delivery driver in recent weeks at an apartment complex between Wasena and Grandin Village. Police say two men confronted the driver yesterday afternoon on the 1500 block of Bluemont Avenue; one showed a knife, and they ran off with the food. It's similar to the robbery of a pizza delivery driver on the same block in mid-July. Here is the full Roanoke Police news release:
On August 20, 2014 at 1:51 p.m. Roanoke Police were called to the 1500 block of Bluemont Avenue SW to investigate a report of a robbery. The victim, a food delivery driver, told officers he was attempting to deliver food when he was approached by two black males. One suspect brandished a knife and took the food. The victim was not hurt. The suspects ran away on foot. The victim told officers the suspects concealed their faces with bandanas. Anyone with information is encouraged to call the Roanoke Valley Crime Line at 540-344-8500. Tips are anonymous and rewards are offered for information leading to the arrest and conviction of the suspects involved.
Here is the Roanoke Police news release from July 17th:
On July 16, 2014 at approximately 11 p.m., Roanoke Police were dispatched to the 1500 block of Bluemont Avenue SW to investigate a report of a robbery. The victim, a Domino's Pizza delivery driver, told officers that he arrived at the location about a short time earlier to deliver a pizza. Inside the breezeway of the location, the victim told officers that three suspects surrounded him as he was on his way to deliver the pizza.One of the suspects threatened the victim with a knife, demanding money and other items. The victim complied with the suspect's demands and all three suspects left out of the back of the breezeway. The victim was not physically harmed.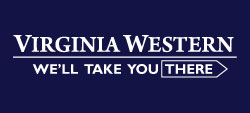 Virginia Western Community College is announcing a new step today in efforts to boost its athletic program — and create a more full-college experience. The college is joinng the National Junior College Athletic Association. Right now, all Virginia Western sports are at the club level. WFIR's Evan Jones has the story.
Amid increasing nationwide calls for police departments to acquire body-mounted cameras, Salem Police have almost a year's worth of experience using them. Police say when someone sees the camera, they're often on their best behavior. The cameras can also help speed up the process of determining the truth when someone complains of police misconduct. WFIR's Evan Jones has the story.
The recent events in Ferguson, Missouri have led to more calls for increased police use of "body cameras", small cameras that can record what an officer encounters — and how he or she responds. As WFIR's Evan Jones reports, the City of Salem Police Department has about 30 for its patrol officers, but their use across the region is not widespread.

If you ever had thoughts of owning a NASCAR race car, Virginia Tech is selling one — or at least the heavily-decaled body of one. It's a former number 43 Richard Petty Motorsports Dodge that ran until 2007 before it was donated to Virginia Tech. The university is now selling it, and the bid deadline is 6:00 pm Thursday. Click here for full information.
Roanoke County Police Chief Howard Hall says officers have had to face more heavily-armed lawbreakers in recent decades, and as a result, police must be prepared to use more military-style equipment to protect themselves and the public. Hall is not passing judgment on how things were handled in Ferguson, Missouri, but he says the widespread negative view does not diminish the need for police elsewhere to be properly prepared. WFIR's Evan Jones has the story.

Roanoke's largest urban farm appears to be doing well in its second full year, with plans to beef up operations. Right now, the fruits, vegetables and eggs produced at "Heritage Point" are taken the Roanoke Natural Foods Co-op for washing and processing, but the co-op is now working on plans for a processing center at the farm. WFIR's Evan Jones has the story.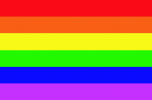 The offices that issue marriage licenses in Virginia are preparing for the possibility of issuing same-sex licenses as soon as next week. This comes after yesterday's federal appeals court ruling that permits same-sex marriages effective next Wednesday — unless the Supreme Court steps in. WFIR's Evan Jones has the story.

Salem's police chief is preparing to retire later this year, after serving in every capacity on the force for more than 37 years. Jeff Dudley says advances in technology are the biggest changes he's seen, as WFIR's Evan Jones reports.