The Hotel Roanoke finds itself included among some pretty high-class company in one new accounting of the country's ten most interesting hotels. A column in the World Property Journal lists it right up there with iconic hotels like the Plaza in New York, the Grand on Mackinac Island, Michigan and the Broadmoor in Colorado.
Click here to read the column.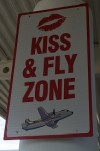 Some new signs outside the Roanoke-Blacksburg Regional Airport have nothing to do with warnings or regulations:  it's all about kissing and flying.  Airport officials say it's just part of their efforts to make the experience there as enjoyable as possible. WFIR's Evan Jones has the story.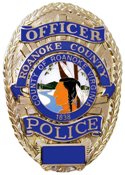 As Roanoke County Police promise more speed enforcement along the county's busiest roadways, they are always using unmanned radar to determine which areas require the most attention. WFIR's Evan Jones has the story.
The Internal Revenue Service reports some unscrupulous preparers are wrongly telling clients to pay THEM under a provision of the Affordable Care Act, or "Obamacare". The "Individual Shared Responsibility" is the requirement that you report your health insurance to the IRS — and usually pay a penalty if you have none. The agency says any penalty should go to the Treasury Department, not a shady tax preparer. WFIR's Evan Jones has the story.

The demand for wireless services has increased dramatically in recent years, and with that in mind, Roanoke City is reviewing its policies on cell towers — things like  their locations and visibility. The city has created an on-line survey for residents and business owners to fill out, and two public meetings are scheduled for April 14th. WFIR's Evan Jones has the story.
City residents and business owners are invited to take the survey: click here.
Click here for more information on the upcoming public hearings and to see the current Roanoke City Wireless Telecommunications Facilities Policy
Your local DMV office is turning into a center to receive all sorts of state documents — no need to communicate with Richmond or travel there. Right now, that includes birth certificates, and by late summer, there will be many more, as WFIR's Evan Jones reports.
Holcomb says Roanoke was the state's busiest DMV office for birth certificates, issuing 4,727 in the program's first year.
VDOT says it wants to hear from you about pothole on state-maintained roads — but for now, anyway, most repairs are not likely to be permanent. That's because hot asphalt plants are not yet open for the season, so crews must apply a less durable cold patch.  WFIR's Evan Jones has the story.
You can report potholes in state-maintained roads by calling (800) FOR-ROAD or by visiting VDOT's web site pothole page.
Senator Tim Kaine says his 47 colleagues who sent an open letter to Iran's leaders are undermining nuclear negotiations. The Republicans who signed it warn Iran that any nuclear deal they cut with President Obama could expire the day he leaves office, but Kaine says senators should not attempt to undercut any agreement before one is reached. WFIR's Evan Jones has the story.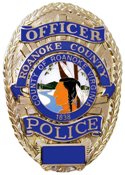 Roanoke County Police want the word out: they are increasing speed enforcement on three heavily-traveled roads, the result of more crashes along them last year. They say increased enforcement along Electric Road, Franklin Road and Challenger Avenue will continue until the accident numbers go down. WFIR's Evan Jones has the story.
VDOT says it's too early for final numbers, but it looks like its winter maintenance spending will exceed budgeted amounts for the second year in a row. But VDOT says important maintenance projects are not impacted when that happens.  WFIR's Evan Jones has the story.