It's an emotional day here at WFIR as News Director and Morning Anchor Jim Kent retires after decades in the business.  Former WFIR Anchor and Reporter Timothy Martin worked alongside Jim for more than five years, and he has more on Jim's accomplished career.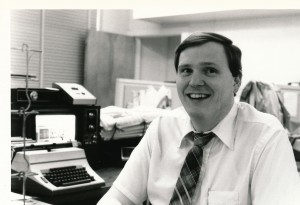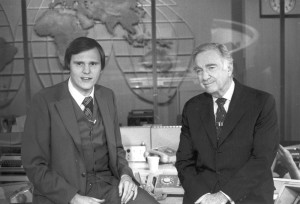 WDBJ7 photos

If you ever wanted to take home a seat from Berglund Center coliseum, your day has arrived. The center holds an open house today from 4:00 to 7:00; reserve a seat for $20, and once it comes out, you'll be notified you can take it home. WFIR's Evan Jones has the story.
Click here for full Berglund Center coliseum seat purchase information.

Roanoke City officials are taking a walk today with the representatives for Williamson Road businesses, part of a long-term plan to attract new developers to one of Roanoke's main retail business streets.  City officials are examining what street improvements might help accomplish that. WFIR's Evan Jones has the story.
More than five million tons of waste was brought from outside states for disposal here last year. That's down about 20% from 2003, but as WFIR's Evan Jones reports, it still accounts for about one-quarter of all solid waste managed in the state.
The recently-restored Norfolk and Western 611 has proven to be both fully operational and a popular attraction, but there is no indication yet when or if excursions will resume. The Virginia Museum of Transportation can run more excursions only if and when  Norfolk Southern permits them on its tracks. WFIR's Evan Jones has the story.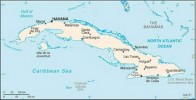 The debate over normalizing U.S. relations with Cuba made its way to the Roanoke Valley over the holiday weekend. The "Pastors for Peace Friendship Caravan to Cuba" is delivering donated school and other supplies to Cuba. The Caravan and its supporters cheer the recent restoration of diplomatic relations, and they now urge a lifting of the long-standing trade embargo. Critics say doing so would wrongly legitimize the Castro regime in the eyes of the world. WFIR's Evan Jones has more.

A Roanoke Valley organization dedicated to finding permanent homes for stray cats holds an adoption event Saturday. Barn Cat Buddies will bring the felines to "Kittenpalooza" at Towers Shopping Center Petco from 10:00 am to 2:00 pm. Founder Diane Novak says these events often help those thinking about such adoptions:

The cats have all the vaccinations and medical procedures, and they're even microchipped. Each adoption costs $50 — or you can adopt a bonded pair for $75.

A Floyd County man received a Purple Heart, Bronze Star and other medals for his military service — 70 years later. Erbie Huff was wounded in action on Okinawa in June of 1945. He earned several medals but never received them until Congressman Morgan Griffith presented them this week.  WFIR's Evan Jones has the story.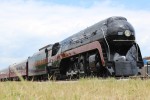 The Virginia Museum of Transportation is preparing to send the iconic Norfolk and Western 611 back into action this weekend, excursions likely to benefit both the museum and the region's economy. The trips are sold out — and many visitors come from out of town, spending money here on food and lodging. WFIR's Evan Jones has the story.
If you are hitting the highways for the holiday weekend or have a summer road trip planned, gas prices are about 90 cents a gallon a lower than last year. Experts expect them to start falling shortly, but any sharp declines are not likely until fall. WFIR's Evan Jones has our summer outlook.
Among nearby bordering states, West Virginia has the highest average prices and Tennessee the lowest.