The man who discovered a key piece of evidence that links Morgan Harrington's murder to a 2005 rape in Fairfax hopes it leads to successful prosecutions. That evidence is Harrington's t-shirt. WFIR's Evan Jones has the story.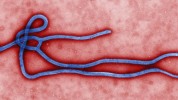 Congressman Bob Goodlatte wants the Obama administration to implement a 30-day waiting period before a non-citizen can enter the U.S. after leaving one of three Ebola-stricken countries.  Goodlatte calls it a common-sense precaution in efforts to help limit the deadly disease from spreading in our country. WFIR's Evan Jones has the story.

The growing role of on-line learning in higher education is reflected in a new agreement between Virginia and close to a dozen other states, one designed to help both students taking distance learning courses and the Virginia colleges that offer them. WFIR's Evan Jones has the story.

Roanoke area postal employees hope public pressure will forestall or block Postal Service plans to close Roanoke's mail processing center next year, a move that would lengthen delivery times for most of the mail you send. The Postal Service says it is one part of nationwide cutbacks designed to reduce its costs. WFIR's Evan Jones has the story.
The debate over  a new natural gas pipeline is likely to intensify in Roanoke County now that the Bent Mountain area is in the Mountain Valley Pipeline's proposed path. The industry says pipelines are the safest way to transport energy sources, but opponents say they can be disruptive to homeowners and the environment. WFIR's Evan Jones has more on the debate.
Virginia Tech formally installs President Timothy Sands into office this afternoon, a president who believes the university can expand its geographic reach and prominence. Sands says one way to achieve that it by better getting  the word out on what Tech has to offer both on campus and in the workplace beyond. WFIR's Evan Jones has the story.

Gas prices at some Roanoke Valley stations have fallen 15 cents a gallon or more in recent days, and experts say there's more room left to go even lower — including the possibility of something not seen in decades: a "price war" among OPEC countries. WFIR's Evan Jones has the story.

UPDATED 2:00 pm — The lockdown is now lifted.
EARLIER: Bedford County Public Schools officials say Staunton River High School was placed on lockdown this morning after a "threatening message" was found inside. The Bedford County Sheriff's Office says the message was written on a bathroom wall.  Major Ricky Gardner says School Resource Officers "are working with school officials to ensure the safety of the students and staff at the school. Bedford County Sheriff's deputies along with the Virginia State Police are on the scene."
(Continue reading for the full Sheriff's office news release.)
The long-proposed Interstate 73 may not have any funding for design or construction, but supporters are not giving up. A State Senate Committee will hold its first meeting next month in efforts to build the highway within a decade. WFIR's Evan Jones has more.
Liberty University students now have a new way to discover the heavens, thanks to a new telescope that Liberty says is the largest in the region.  It can automatically track objects across the night sky and is equipped with cameras to take digital images with enhanced detail that the human eye cannot see. WFIR's Evan Jones has the story.