Plans to return a fully-restored Norfolk and Western 611 steam engine back to Roanoke are taking a big step forward this week with the first tests of its rebuilt boiler and firebox. If the structural integrity is confirmed, restoration may be complete later this spring — with the hope that the classic Roanoke-built locomotive can again pull passenger excursions later this year. WFIR's Evan Jones has the latest.

Roanoke City's one and only dog park at Highland Park is closed, but only for several weeks. City crews are moving the large dog area down the hillside to flatter land that's easier to maintain. And as WFIR's Evan Jones reports, a second dog park will open in the city later this spring.

Toxic emissions in Virginia rose 10% in 2013, but that increase runs counter to the longer-term trend. These are state-permitted releases of industrial toxic emissions that enter the atmosphere or waterways or are buried in landfills. WFIR's Evan Jones has the story.
Controversy swirls around this weekend's NASCAR race in Martinsville, but this one has nothing to do with anything happening on the track. As WFIR's Evan Jones reports, it's all about hot dogs.

A new national study says distracted driving is a much greater factor in teen crashes than previously believed. There are laws in Virginia aimed at reducing that number, but AAA Mid-Atlantic says they would be much more effective if enforcement was primary. WFIR's Evan Jones has the story.
Click here for the full research report and video.
It's down to the final three weeks to file your federal income taxes, and the Internal Revenue Service is warning against scammers who demand immediate tax payment by phone. The IRS says it never does business that way, but thousands of people have already fallen for it this year — losing millions of dollars. WFIR's Evan Jones has the story.

Police say they cannot confirm that the gang rape described in a Rolling Stone article last year occurred at the University of Virginia. Police Chief Timothy Longo said during a news conference Monday that police could not confirm that a rape occurred at any fraternity house. And as WFIR's Evan Jones reports, while the investigation is now considered suspended,  it is not considered closed.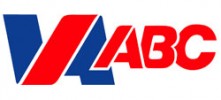 The controversy over last week's arrest of a UVA student by Virginia Alcoholic Beverage Control agents has drawn attention away from a recent advance the ABC was hoping would receive plenty of positive notice. It's a major website change, as WFIR's Evan Jones reports.
Here is a longer-form version of our interview with Eddie Wirt, ABC's Chief Communications and Research Office:

The Roanoke NAACP is bringing together Chiefs and Deputy Chiefs from five local police departments for a forum tomorrow on community policing. It will allow local departments to outline their initiatives and give citizens the chance to  ask questions and get answers about those efforts. WFIR's Evan Jones has the story.
The Hotel Roanoke finds itself included among some pretty high-class company in one new accounting of the country's ten most interesting hotels. A column in the World Property Journal lists it right up there with iconic hotels like the Plaza in New York, the Grand on Mackinac Island, Michigan and the Broadmoor in Colorado.
Click here to read the column.