RICHMOND, Va. (AP) _ The public corruption case against former Virginia Gov. Bob McDonnell and his wife, Maureen, is in the hands of a federal jury. The seven-man, five-woman jury left the courtroom to begin deliberations Tuesday after hearing nearly two hours of instructions from U.S. District Judge James Spencer. The jury heard from dozens of witnesses over a five-week trial. The McDonnells are charged with doing special favors for Jonnie Williams, the former CEO of dietary supplements maker Star Scientific Inc., in exchange for more than $165,000 in gifts and loans. Bob McDonnell testified he did nothing other than extend routine political courtesies to Williams. Maureen McDonnell did not testify. Williams testified under immunity that he spent freely on the McDonnells only to secure help promoting his company's chief product, the anti-inflammatory Anatabloc.

Roanoke Fire-EMS officials don't want us to pass early judgment on a young child's death in a hot van, but they say it demonstrates this can to happen to anyone if we are not constantly mindful — especially in an era of more frequent distractions. WFIR's Evan Jones has the story.
An airplane that once flew bombing missions in Europe will be in the skies over Roanoke today and again this coming weekend. The Memphis Belle is a World War II B-17 bomber, and it is conducting media preview flights today in advance of flights for the general public Saturday and Sunday. WFIR's Evan Jones has the story.
Click here for full Memphis Belle information.
Roanoke County Supervisor Al Bedrosian thinks 20,000 pieces of surplus county school items should be distributed across the county — and not just to a single Vinton service club. The desks, chairs, filing cabinets and other items are all in storage at the former William Byrd High School. One proposal would have it all go the Vinton Lions Club, but Bedrosian disagrees.

Bedrosian wants any interested Roanoke County organization to let him know if they're interested in any of these surplus items. He plans to address the matter at the next Roanoke County Supervisors meeting September 9th.
The ACLU is advising Virginia corrections officials to ignore federal detainer notices from Immigration and Customs Enforcement, saying they can result in unjustified imprisonment. Those detainers ask jailers to keep a person in custody for 48 hours beyond the time they would otherwise be released because ICE believes their legal status in the US may be in question. As WFIR's Evan Jones reports, Roanoke area jail officials say they will honor ICE warrants, but not these detainer requests.

A young bald eagle that looked barely alive earlier this month will be returned to the wild later today. Workers at a landfill in Dublin found the eagle yearling about two weeks ago, and after rehabilitation at a wildlife hospital, the eagle looks good to go and will be released at Claytor Lake State Park. WFIR's Evan Jones has the story.
Click here for full information on this eagle's recovery and return.
One of the largest stream restoration projects ever in Virginia is under way right now on the Maury River in Rockbridge County. They're building a new river channel to re-route the Maury near Glasgow — about 2/5 of a mile.  As WFIR's Evan Jones reports, the goal is to stop riverbank erosion which deposits sediment on the river bottom and disrupts its natural ecosystem.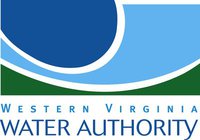 Completion of a new water line this month is welcome news in parts of Franklin County, and it brings the Roanoke Valley within five miles of having a third major water source: Smith Mountain Lake. But as WFIR's Evan Jones reports, for now at least, that's as close as it gets.

Sometime next month, about one-third of all Virginia public  schools will not earn full accreditation, the result of more rigorous SOL standards. Those schools will be classified as "Accredited with Warning". State education officials say the tougher standards are intended to better prepare students for college or the workforce upon high school graduation, as WFIR's Evan Jones reports.

Schools everywhere conduct emergency response drills, and now, they're coming to public libraries,  Roanoke County library officials say disruptive situations can arise in any public building, and library staffs should be as trained as anyone else to prepare. WFIR's Evan Jones has the story.
As the result of this drill, all Roanoke County library facilities are closed Friday until 1:00 pm.