VDOT is ready to hear from the public tonight on a new $5.8 million dollar park and ride lot in Christiansburg — one to replace a controversial commuter lot not far away near an elementary school. WFIR's Evan Jones has the story.
The public meeting is at Falling Branch Elementary School from 5:00 to 7:00 pm. Click here for full VDOT information on the project.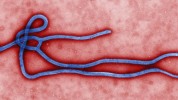 A new statewide poll shows less than half of Virginians believe the Centers for Disease Control and Prevention when it says the Ebola virus can be spread only by coming in contact with bodily fluids. The Roanoke College poll finds 31% don't believe that at all, and 24% are unsure. WFIR's Evan Jones has the story.
Click here for full poll results and methodology.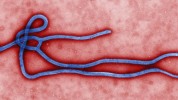 Virginia health officials are now actively monitoring all travelers arriving in the state from the three West African countries affected by the Ebola outbreak. So far, 53 travelers have been identified for monitoring. Health officials say most returning travelers will be considered low-risk. WFIR's Evan Jones has the story.

State regulators are proposing revisions to the rules governing long-term care insurance in Virginia. It pays for long-term care that other insurance does not cover after a certain amount of time, including Medicare, things like assisted living, nursing home and Alzheimer's care. As WFIR's Evan Jones reports, such insurance has been subject to significant hikes in policy costs.
Click here for full information from the State Corporation Commission.
The man who discovered a key piece of evidence that links Morgan Harrington's murder to a 2005 rape in Fairfax hopes it leads to successful prosecutions. That evidence is Harrington's t-shirt. WFIR's Evan Jones has the story.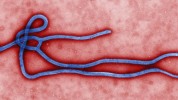 Congressman Bob Goodlatte wants the Obama administration to implement a 30-day waiting period before a non-citizen can enter the U.S. after leaving one of three Ebola-stricken countries.  Goodlatte calls it a common-sense precaution in efforts to help limit the deadly disease from spreading in our country. WFIR's Evan Jones has the story.

The growing role of on-line learning in higher education is reflected in a new agreement between Virginia and close to a dozen other states, one designed to help both students taking distance learning courses and the Virginia colleges that offer them. WFIR's Evan Jones has the story.

Roanoke area postal employees hope public pressure will forestall or block Postal Service plans to close Roanoke's mail processing center next year, a move that would lengthen delivery times for most of the mail you send. The Postal Service says it is one part of nationwide cutbacks designed to reduce its costs. WFIR's Evan Jones has the story.
The debate over  a new natural gas pipeline is likely to intensify in Roanoke County now that the Bent Mountain area is in the Mountain Valley Pipeline's proposed path. The industry says pipelines are the safest way to transport energy sources, but opponents say they can be disruptive to homeowners and the environment. WFIR's Evan Jones has more on the debate.
Virginia Tech formally installs President Timothy Sands into office this afternoon, a president who believes the university can expand its geographic reach and prominence. Sands says one way to achieve that it by better getting  the word out on what Tech has to offer both on campus and in the workplace beyond. WFIR's Evan Jones has the story.