As the FBI investigates whether the weekend stabbing attack in Roanoke County is terrorism-related, experts say finding U.S. residents who might commit acts of terrorism is a difficult process — especially when there are no previous signs of violence. WFIR's Evan Jones has the story.
Governor McAuliffe says there be some mistakes along the way, but he is committed to restoring the rights of 200,000 former felons — in a way that meets a recent court order. WFIR's Evan Jones has the story.
As the popularity of backyard chickens grows in Virginia, so does the number of Salmonella cases associated with it. Experts say taking just a few steps greatly reduces the chances of contracting it. WFIR's Evan Jones has the story.
As federal regulators continue the process of reviewing two proposed natural gas pipelines across Virginia, builders and critics disagree on whether there will be any need for the pipelines should they be built. More from WFIR's Evan Jones.

Salem officials will update interested citizens and businesses owners later today on plans to improve the city's downtown appearance. The hope is to begin the major parts of the work by spring, as WFIR's Evan Jones reports.
There is an open house scheduled today from 4:00 until 7:00 at the Salem Museum to inform interested citizens and business owners about the plan's status.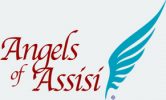 Roanoke-based Angels of Assisi is taking part in another large-scale rescue operation, this one involving dozens of dogs from North Carolina. 32 dogs were rescued in all, and Angels of Assisi is caring for more than 20 of them. WFIR's Evan Jones has the story.
Click here for the Angels of Assisi web site.
WFIR Political Analyst Bob Denton says a new statewide poll suggests Donald Trump is going have a difficult time carrying Virginia in November, a state Trump likely needs to win the election. WFIR's Evan Jones has more.
Click here for full poll results.
The Virginia Tech professor widely credited with exposing the water health dangers in Flint Michigan says there are many more communities in the country that will face similar public health challenges. Marc Edwards announced his team's latest findings yesterday. WFIR's Evan Jones has more.
State agriculture officials have issued an alert  for the Asian Longhorned Beetle. It has not yet been seen in Virginia, but officials fear that if it does arrive, it could do great harm to valuable hardwood stands. WFIR's Evan Jones has the story.
Click here for USDA information on the Asian Longhorned Beetle