A R
oanoke Police lieutenant is scheduled to join a White House Drug Control Policy meeting later this morning and talk about the Roanoke Police Drug Market Initiative, often called DMI. It's a program to involve neighborhood residents in stopping drug dealing around their homes and give offenders without violent records a choice: education and job training or jail. WFIR's Evan Jones has the story.
Virginia Tech has named its next president, and he comes to Blacksburg from Purdue University.  Timothy Sands has been Executive Vice President for Academic Affairs and Provost of Purdue. He succeeds Charles Steger, who announced last May he would step down when a successor was chosen. Steger has been Virginia Tech's president since 2000. Before taking administrative positions, Sands was an engineering professor at Cal-Berkeley and at Purdue. As WFIR's Evan Jones, Sands promises to "keep the momentum moving" in Blacksburg.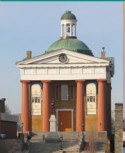 The Lynchburg Museum will feature a special display tonight to highlight the involvement of women in World Two. The program is schedule tonight as part of "First Friday" from 5:00  to 8:00 pm. The event at the Lynchburg Museum is free tonight. WFIR's Bob Clark has the story.
The Regional Center for Animal Control and Protection tried something new last weekend, and it led to a spike in adoption numbers.  It's normally closed Sundays, but the center held a special adoption event last Sunday, and that led to 33 pet adoptions in a four day period — way above normal. WFIR's Evan Jones has the story.
Salem Police are asking for help in identifying and locating the man they believe is responsible for two holdups of pizza delivery drivers last month. Police say the first robbery occurred the evening of November 5th in the area of 36 Otter Avenue, and a similar holdup occurred in the same area three weeks later at almost the exact same time of night. Police have released two composite sketches of the suspect which they hope will help track him down. Anyone with information is asked to call Salem Police at (540)375-3078 or Roanoke Valley Crime Line (540)344-8500.
(Continue reading for the full Salem Police news release.)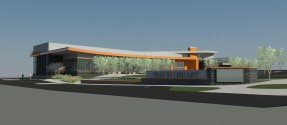 It's not exactly a groundbreaking, but it is still a ground-breaking moment today for a new Roanoke County Library branch in Vinton. Officials will give a ceremonial command today to begin tearing down the former Dunman Floral Supply building. The work itself will begin later this month, and plans call for construction of the new library likely to begin in late winter. WFIR's Evan Jones has the story.
A Washington and Lee student was killed overnight and several other students were injured when an SUV left a Rockbridge County roadway, hit a tree stump and overturned.  21-year-old Kelsey Durkin was a senior from New Canaan, Connecticut. State Police say the driver is charged with DUI. He is identified as 21-year-old Nicholas Hansel of New Orleans. The university says 10 students in all were inside the vehicle.
(Continue reading for the full Washington and Lee University statement and State Police news release.)

The Dean of Liberty University's Law School says legal challenges to President Obama's health care law are far from over, despite yesterday's Supreme Court decision. Liberty challenged the portion of the law requiring most employers to provide health insurance to their workers or pay a fine. The Supreme Court yesterday turned that challenge aside. WFIR's Evan Jones has the story.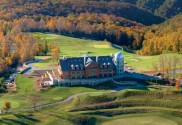 A resort less than two hours from Roanoke — and less than three hours from Lynchburg — is now earning rankings among the top 100 Hotels and Resorts in the world. Travel and Leisure Magazine and readers of Conde Nast Traveler Magazine have both recently rated Primland among the top resorts anywhere. WFIR's Evan Jones has the story.
Click here for the Primland website.
Stores are packed with "Black Friday" shoppers, and while the post-Thanksgiving bargains may not last for long, the planning begins way in advance. At the Clearbrook WalMart in Roanoke County, for instance, managers say they start preparing for this day six months ahead of time. WFIR's Evan Jones has the story.