Preparations are well underway for the 8th Annual Green Hill Highland Games. The event is scheduled Saturday at Roanoke County's Green Hill Park. WFIR's Bob Clark looks ahead:

In a movement to create a more mother-friendly society, B.R.E.A.S.T Roanoke will have  a tent set up at the Roanoke Wing Fest Saturday. This will provide women and children a shady sitting area to nurse without judgment. WFIR's Bob Clark has the story.

The annual Star City Giveback event will be held in Roanoke this weekend.  The program is designed to make sure children have the school supplies they need for the upcoming year. And there is more, as WFIR's Bob Clark reports:

A new mural will be dedicated in southeast Roanoke Saturday, one intended to change the look — and outlook — of the neighborhood. More from WFIR's Bob Clark.

The North America Softball Championship and will bring over 2,000 people to the Roanoke Valley.  The games begin tomorrow at the Moyer Sports Complex in Salem and the Botetourt Sports Complex in Daleville. WFIR's Bob Clark has more:

As teachers in Roanoke County schools prepare to welcome students for another year, the Vinton Area Chamber of Commerce  is saying thank you with goodie bags for the teachers. WFIR's Bob Clark has the story.

A first-ever event is set for Roanoke in just a little over a month — an evening of live theatre beneath the Roanoke Star. WFIR's Bob Clark has the story.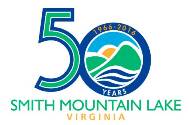 There's a different kind of a boat race scheduled this weekend at Smith Mountain Lake; all the competing watercraft will be made of cardboard. WFIR's Bob Clark has more on this story.

A large safe with items valued at $600,000 was stolen from an office at Shelor Motor Mile in Christiansburg, and the company hopes a reward leads to the person or persons who pulled it off. Details from WFIR's Bob Clark.

This year marks the 100th anniversary of the National Park Service, and to celebrate the occasion, a march is scheduled Sunday around Roanoke Mountain. WFIR's Bob Clark has the story.