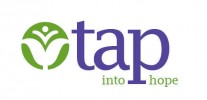 Total Action for Progress will hold a back to school event this Saturday. The event will offer free school supplies and an opportunity to talk about domestic violence. WFIR's Bob Clark has the story.

A memorial honoring the men and women who have given their lives in the line of duty while working as EMS employees will make a stop in Roanoke tomorrow afternoon. WFIR's Bob Clark has the details.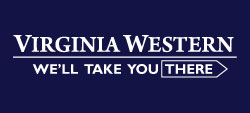 New students can begin to register today for fall classes at Virginia Western Community College. VWCC is offering new programs that include Medical Lab Technology and Bioetechnology, and as WFIR's Bob Clark reports, it is seeking more women for STEM-related fields.

Norfolk Southern Foundation has stepped to to help Roanoke's Mill Mountain Theater. Bob Clark has the story:
Six police departments including Rocky Mount Police are in line to get bulletproof vests for members that don't have them. It is part of funds from a $1.5 billion Medicare fraud settlement with Abbott Laboratories. WFIR's Bob Clark has the story.

Appalachian Power company workers are busy restoring power to homes, work resulting from the ice storm of the past 24 hours. With the help of crews from elsewhere, Apco expects to be able to complete their job fairly quickly. WFIR's Bob Clark has the story.
The holiday season brings family members together and the Alzheimer's Association says to be on the lookout for early signs of dementia. Some of the signs to be aware of include forgetting dates and appointments, having a challenge handling legal and financial matters and asking for the same information over and over. WFIR's Bob Clark has the story.

An ice storm is forecast for the immediate area this Sunday, and the Virginia Department of Forestry reminds homeowners to inspect their property for tree limbs that ice could bring down. John Campbell with the Forestry Department recommends using an Certified Arborist to make sure the job is done right. WFIR's Bob Clark has the story.

A new law that takes effect in January first will save many Virginia residents money. The DMV reports the law allows the owners of seasonal vehicles and active duty military on deployment to deactivate their license plates for a portion of the year. The DMV reminds anyone that does this needs to reactivate the plates before using them. WFIR's Bob Clark has the story.

There will be many changes to the 2014 Blue Ridge Marathon. Because of flooding on the Roanoke River in previous years, the course in that area will follow less of the greenway. In other changes,, the half marathon has been made tougher and a new 10K run has been added. Registration is open for the marathon that will run next April 26th. WFIR's Bob Clark has the story.