A long time area Attorney is challenging the incumbent Clerk of Court in Roanoke County in this Novembers election. Tom Roe says if elected he will work at the job full time to replace Steve McGraw. WFIR's Bob Clark spoke with Roe:
We will speak with Steve McGraw in a later story.

A new chain restaurant opens soon in downtown Roanoke, and it will be the second chain do so. WFIR's Bob Clark has the details.
Roanoke County's Green Hill Park is the site for the Scottish Highland Games this Saturday from 9am to 6pm. The event will feature competition for both men and women with no fee to enter. The games will benefit Warrior 360. WFIR's Bob Clark has more.

If you plan on visiting Virginia Tech's campus this week, be prepared to hold your nose if you venture into a certain area as an unusual plant makes its unmistakable bloom. WFIR's Bob Clark has the story.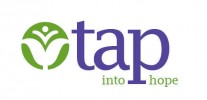 Total Action for Progress will hold a back to school event this Saturday. The event will offer free school supplies and an opportunity to talk about domestic violence. WFIR's Bob Clark has the story.

A memorial honoring the men and women who have given their lives in the line of duty while working as EMS employees will make a stop in Roanoke tomorrow afternoon. WFIR's Bob Clark has the details.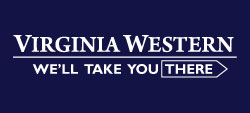 New students can begin to register today for fall classes at Virginia Western Community College. VWCC is offering new programs that include Medical Lab Technology and Bioetechnology, and as WFIR's Bob Clark reports, it is seeking more women for STEM-related fields.

Norfolk Southern Foundation has stepped to to help Roanoke's Mill Mountain Theater. Bob Clark has the story:
Six police departments including Rocky Mount Police are in line to get bulletproof vests for members that don't have them. It is part of funds from a $1.5 billion Medicare fraud settlement with Abbott Laboratories. WFIR's Bob Clark has the story.

Appalachian Power company workers are busy restoring power to homes, work resulting from the ice storm of the past 24 hours. With the help of crews from elsewhere, Apco expects to be able to complete their job fairly quickly. WFIR's Bob Clark has the story.