FLOYD, Va. (AP) _ Police say a body found in Franklin County is believed to be that of a 92-year-old Floyd County man who has been missing since last November. The Floyd County Sheriff's Office tells media outlets that an individual reported finding the body and a vehicle shortly before 5 p.m. Wednesday.
The sheriff's office says deputies from both counties went to the scene near the county line. They found the body near a vehicle matching the description of Robert Schmitt's vehicle. The body has been sent to the Medical Examiner's Office in Roanoke for identification.
Schmitt was last seen on Nov. 16, 2013. Police believe Schmitt opened a gate and drove into a field. The car then went about 100 yards down a ravine, hit several trees and landed near a creek.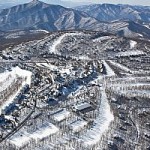 CHARLOTTESVILLE, Va. (AP) _ Wintergreen Resort is getting recognition for a project that more than doubled the Nelson County ski resort's snowmaking capability. The Daily Progress reports that Wintergreen received the Honor Award for Engineering Excellence from the American Council of Engineering Companies of Virginia.
The council described the resort's recently completed installation of a new 5 million gallon water storage tank and upgrades to its computerized snowmaking equipment as "a decade of improvements in 120 days."

RICHMOND, Va. (AP) _ Virginia mental health workers have a new tool to find psychiatric beds for people being held for treatment under emergency custody orders. The Virginia Department of Behavioral Health and Development Services says an online statewide psychiatric bed registry went live on Monday.
The Virginia Acute Psychiatric and CSB Bed Registry lists available psychiatric beds at private psychiatric hospitals, state facilities and crisis stabilization units.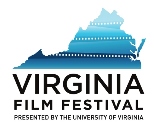 CHARLOTTESVILLE, Va. (AP) _ Organizers are seeking entries for the 2014 Virginia Film Festival. The festival will be held Nov. 6 through Nov. 9 in Charlottesville. Festival organizers on Wednesday invited Virginia filmmakers and those across the world to submit feature films, documentaries, shorts, animation and experimental works.

WISE, Va. (AP) _ Virginia Gov. Terry McAuliffe is barnstorming the state to make his pitch to expand Medicaid eligibility to about 400,000 residents.
The Democratic governor flew to Wise County on Tuesday to meet with doctors, hospital officials and low-income residents who don't have health insurance.
McAuliffe asked them to press their state lawmakers into supporting a plan proposed by the Virginia Senate to accept federal Medicaid dollars and expand eligibility for the publicity financed health insurance program.

RICHMOND, Va. (AP) _ Citing interference, the lead investigator of the events that led to an attack on a Virginia state senator by his son has resigned.
The resignation involves G. Douglas Bevelacqua, the director of the inspector general program for behavioral health in Virginia. In a letter to Gov. Terry McAuliffe, he writes that revisions by his boss would "diminish the report's" value as the state reviews the Nov. 19 attack on Sen. Creigh Deeds.
RICHMOND, Va. (AP) _ An appeals court has affirmed the second-degree murder conviction of a former University of Virginia lacrosse player who fatally beat his ex-girlfriend.
The Court of Appeals of Virginia on Tuesday rejected George W. Huguely V's appeal in the May 2010 slaying of Yeardley Love. Attorneys for the Chevy Chase, Md., man argued that Huguely was denied his 6th Amendment right to counsel when one of his lawyers fell ill during his February 2012 trial in Charlottesville.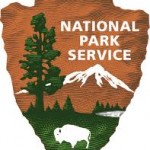 RICHMOND, Va. (AP)  A new report from the U.S. Department of the Interior says Virginia's national park sites yielded nearly $1 billion in economic benefits with more than 23 million visits in 2012.   The report released Monday outlined the number of visits and the economic impact at the country's more than 400 sites in the national park system.   Nearly 23.4 million recreation visits were recorded at Virginia's national sites in 2012. Only Washington, D.C., and California recorded more visits.   According to the report, visitors in Virginia spent $926.3 million while visiting those sites. That spending supports more than 13,250 jobs in Virginia.   Overall, the national park system received 282.8 million recreation visits in 2012. Park visitors nationwide spent a total of $14.7 billion in local communities. Lodging accounts for most of  that spending.
RICHMOND, Va. (AP) — Gov. Terry McAuliffe is creating a new commission tasked with promoting cyber security economic development opportunities.  McAuliffe signed an executive order Wednesday establishing the commission. The governor says the commission will help make Virginia the world's leader in cyber security.  The commission will be made up of McAuliffe cabinet appointments and 11 private citizens appointed by the governor.  One of the new commission's tasks will be to offer suggestions on how to promote "cyber hygiene" among Virginia's citizens.
RICHMOND, Va. (AP) _ Gov. Terry McAuliffe has added his signature to legislation to repeal the state's $64 annual fee on hybrid vehicles.   McAuliffe signed the legislation Wednesday during a one-hour appearance on WTOP radio in Washington. He said the repeal is effective July 1 and will affect the 75,000 hybrid vehicles in Virginia.  The tax was part of a massive transportation funding bill passed last year. It was originally set at $100 but reduced to $64 by then-Gov. Bob McDonnell.   Critics said the tax on hybrids unfairly punished drivers who are trying to use less fuel.   In signing the repeal legislation, McAuliffe called it the "right thing to do."  Much of McAuliffe's WTOP interview was devoted to the Democrat's efforts to convince Republican House lawmakers to accept billions in federal Medicaid funds.