RICHMOND, Va. (AP) _ A federal appeals court has put former Virginia Gov. Bob McDonnell's corruption case on hold to give prosecutors and defense attorneys more time to analyze the Supreme Court ruling. The high court overturned McDonnell's corruption conviction in June, saying his actions were distasteful but didn't necessarily violate federal bribery laws. The case was returned to the 4th U.S. Circuit Court of Appeals to decide whether there's enough evidence for another trial. Prosecutors and McDonnell's attorneys recently asked the appeals court for a 30-day delay to allow both sides time to decide what to do next. The court agreed to that Friday, giving both sides until Aug. 29 to file a proposed briefing schedule or joint status report. McDonnell was convicted for doing favors for a wealthy businessman in exchange for gifts and loans.

CHARLOTTESVILLE, Va. (AP) _ The federal government has once again opened a civil rights investigation over issues of sexual violence on the University of Virginia campus. U.S. Education Department spokeswoman Dorie Nolt confirmed to news outlets Thursday that the department's Office for Civil Rights opened a Title IX investigation at the university on July 22. It is the second such probe to occur at UVA within the past five years. The university says it's cooperating with the investigation. UVA last year pledged numerous steps to prevent sexual violence and improve its handling of those cases, following a lengthy federal investigation. Title IX is the federal civil rights law that prohibits gender discrimination at schools that receive federal funds. It has increasingly been used by sexual assault victims who say their schools didn't protect them.
RALEIGH, N.C. (AP) – The North Carolina Republican Party has apologized to the Democratic vice presidential nominee for mocking him for wearing what it thought was a lapel pin of the Honduran flag.
The pin was in fact a symbol worn by families of military service members and was worn by Kaine during his acceptance speech Wednesday at the Democratic National Convention. His son is deployed with the U.S. Marines.
The party tweet said the pin was "shameful." It was later deleted.
State GOP Executive Director Dallas Woodhouse said in a statement Thursday that the party offered its sincere and unqualified apology to Kaine. He said the tweet was "wrong on the facts" and "wrong in tone."
Kaine spent a year in Honduras as a missionary. A reporter in New York had pointed out the mistake on Twitter.

RICHMOND, Va. (AP) – State officials are touting Virginia's compliance with a federal law designed to help students with disabilities.
State education officials said Thursday that the Old Dominion has earned the "Meets Requirements" rating from the U.S. Department of Education, which officials said was the highest possible rating.
Virginia is one of 23 states and territories to receive the designation.
The federal Individuals with Disabilities Education Act ranks states on a number of factors, including graduation rates of special education students.

RICHMOND, Va. (AP) – A comedy film set in the 1980s is set to be filmed in central Virginia this summer.
Gov. Terry McAuliffe's office announced Wednesday that "Permanent" starring Patricia Arquette and Rainn Wilson with receive an unspecified amount of state money to film in Virginia.
The movie's writer and director is Colette Burson, who grew up in Abingdon and was co-creator of the HBO show "Hung."
The governor's office described the film as a tale of a young girl coming of age in a small town.
The film will receive tax credits and grants, the size of which depend on how many workers are hired and other factors.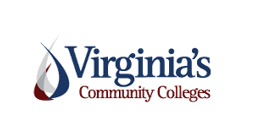 RICHMOND, Va. (AP) – Virginia is launching a new grant program aimed at helping students get skills for high-demand jobs.
Gov. Terry McAuliffe's administration says the New Economy Workforce Industry Credentials Grant Program will make certain workforce credential training programs at community colleges cheaper for students.
The grants cover 124 community college training programs .
Students will be eligible to receive up to $3,000. If they complete a training program covered by the grants that costs $4,500, they'll pay just $1,500. McAuliffe's office says lawmakers approved funding to provide about 10,000
Virginians with grants over the next two years.
Secretary of Education Dietra Trent says the program will be a "game changer" for Virginia.
BLACKSBURG, Va. (AP) – Two former Virginia Tech students have been indicted in the slaying of a 13-year-old girl. Montgomery County Commonwealth's Attorney Mary Pettitt said a grand jury returned indictments Tuesday against David Eisenhauer and Natalie Keepers, who authorities say plotted to kidnap and murder Nicole Lovell last January. Eisenhauer was indicted on charges of first-degree murder, kidnapping and hiding the body. Keepers was charged with being an accessory to kidnapping and murder and with helping hide the body.   Trial dates were set Tuesday in both cases for March 2017. Pettitt says Eisenhauer and Keepers both face up to life in prison. Prosecutors haven't discussed a possible motive.
RICHMOND, Va. (AP) _ Tim Kaine's wife has resigned as Virginia's Secretary of Education.   Virginia Gov. Terry McAuliffe's office announced Tuesday that Roanoke native Anne Holton stepped down from the cabinet-level post because her husband had been picked to be Hillary Clinton's running mate.  McAuliffe said Holton's resignation was effective Monday. Holton is the daughter of former Gov. Linwood Holton and is a longtime child advocate and former Richmond Juvenile and Domestic Relations Court judge. Prior to joining the McAuliffe administration, Holton directed a Virginia Community College System initiative that helps young people who are aging out of foster care continue their education. She and Kaine met at Harvard Law School and have three children.   McAuliffe announced Holton's replacement is Dietra Trent, a former deputy secretary of education.
RICHMOND, Va. (AP) – Virginia Gov. Terry McAuliffe's administration says it will move quickly to ensure thousands of felons hoping to cast ballots in November's election will be able to vote.
McAuliffe Spokesman Brian Coy said Monday that the administration expects by the end of this week to restore the voting rights of the roughly 13,000 felons who registered to vote under the Democratic governor's April executive order.
Virginia's Supreme Court struck down that order Friday, saying governors cannot restore rights en masse, but must handle them on a case-by-case basis. Coy says the Secretary of the Commonwealth's office will process each felon's paperwork individually to comply with the ruling.
After those are completed, the administration says it will move on to the restore the rights of the other felons it has identified.
BLACKSBURG, Va. (AP) – A grand jury is preparing to meet to determine whether two former Virginia Tech students should be indicted in the killing of a 13-year-old girl.
A grand jury in Christiansburg is expected to hear evidence in the case against David Eisenhauer and Natalie Keepers on Tuesday.
Eisenhauer is charged with kidnapping and first-degree murder in the death of Nicole Lovell last January. Keepers is charged with being an accessory to kidnapping and murder and with helping hide the body.
Prosecutors haven't discussed a possible motive.
A friend of Eisenhauer told The Roanoke Times that Eisenhauer texted him about meeting a girl at a party and later learning she was underage. Bryce Dustin said Eisenhauer feared she would "expose" him and asked if Dustin knew where he could hide a body.