WASHINGTON (AP) _ A unanimous Supreme Court has overturned the corruption conviction of former Virginia Gov. Bob McDonnell in a ruling that makes it harder to prosecute elected officials accused of bribery. The justices ruled Monday in favor of McDonnell, who was found guilty in 2014 of accepting more than $165,000 in gifts and loans from a wealthy businessman in exchange for promoting a dietary supplement. The former governor says he never took any official action to benefit Star Scientific Inc. CEO Jonnie Williams or pressured other public officials to do so. McDonnell says he simply performed routine courtesies for Williams like setting up meetings and hosting events. Prosecutors said McDonnell accepted personal benefits with the understanding he would try to take official action to help Williams.

SMITH MOUNTAIN LAKE, Va. (AP) _ The woman who survived a shooting that killed two journalists while they were conducting an interview on live TV is being honored for her courage.
Local media report that Vicki Gardner recently received the Virginia Association of Chamber of Commerce Executives "Resilience Award." It's a new award the group created to give executives who successfully lead their chambers while facing difficulties.
Gardner is the executive director of the Smith Mountain Lake Regional Chamber. She was shot in the back while giving a live interview on WDBJ last August.
Reporter Alison Parker and cameraman Adam Ward were killed in the shooting. Authorities said the shooter, Vester Lee Flanagan, later died of a self-inflicted wound.

ROANOKE, Va. (AP) – A man whose wife was injured when her personal watercraft exploded on Smith Mountain Lake is hoping to track down the good Samaritans who helped her so he can thank them.
Sixty-one-year-old Jeanne Mosher suffered broken bones, burns and other injuries when her personal watercraft blew up Tuesday morning. Virginia fisheries officials are investigating the cause of the explosion.
Her husband, Doug Mosher, tells The News & Advance that he heard the explosion and ran to a dock, where he found his wife face-up in the water. He flagged down a family passing on a boat, and some children jumped in the water with him to keep his wife stabilized while their father called 911.
Mosher says in the chaos of the moment, he didn't get their names.

ROANOKE, Va. (AP) – A college student studying communication and minoring in dance and performing arts has been crowned Miss Virginia. The Roanoke Times reports Miss Greater Richmond, Michaela Sigmon, took the title Saturday night during a competition at the Berglund Center in Roanoke. She wins a $20,000 scholarship and will compete in the Miss America pageant, which will be held Sept. 11 in Atlantic City, New Jersey. The 21-year-old Sigmon is a native of Chesapeake and a junior at Old Dominion University. The first runner-up was Miss State Fair of Virginia, Harlie Dale. Dale graduated from Virginia Tech and earned a master's degree from Liberty University. She receives an $8,500 scholarship.
RICHMOND, Va. (AP) _ Virginia's governor has declared a state of emergency in Alleghany County and Covington after severe weather and flooding.
Gov. Terry McAuliffe tweeted Thursday night that a state of emergency has been declared, allowing state agencies to bypass some time-consuming procedures to quickly help local governments.
The Virginia Department of Transportation warns that more than a dozen Alleghany County roads are closed Friday morning due to flooding and there are reports of downed trees and utility lines. Dominion Power reports about 1,700 customers without power statewide.
The National Weather Service reports that about 4.75 inches of rain were measured in the Eagle Rock area of Botetourt County in the 24 hours ending at 6 a.m. Friday. About 4 inches was reported in the Dunlap Creek area near Covington in Alleghany County.

ROANOKE, Va. (AP) – Powerful thunderstorms have caused flooding and fires in some parts of western Virginia. The Roanoke Times reports that several roads were shut down in the Alleghany Highlands and Roanoke Valley due to flooding Thursday after storms moved through the area.
The storms also brought down trees and left some customers without power. Lightning strikes also caused a few homes to catch on fire.
The thunderstorms also battered West Virginia, where Gov. Earl Ray Tomblin declared a state of emergency Thursday for 44 counties.
RICHMOND, Va. (AP) – A federal appeals court has rejected an appeal by the Libertarian Party of Virginia challenging the state's policy of listing major party candidates first on ballots.

Virginia law provides that the first candidates listed on ballots are those who belong to parties that received at least 10 percent of the vote for statewide office in either of the two previous general elections. That currently applies only to the Republican and Democratic Parties.

The Libertarian Party argues that policy puts minor parties at a disadvantage and violates the Constitution. But a three judge panel of the 4th U.S. Circuit Court of Appeals said Monday that it agreed with the lower court ruling dismissing the challenge. The appeals said the policy "imposes little burden" on the minor party candidates' constitutional rights.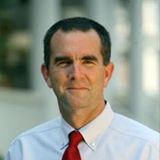 RICHMOND, Va. (AP) _ Virginia Lt. Gov. Ralph Northam now has the official backing of the Democratic Party's top state officials for his 2017 gubernatorial bid.
Northam's campaign said Saturday that Gov. Terry McAuliffe, U.S. Sens. Tim Kaine and Mark Warner and Attorney General Mark Herring have all endorsed the lieutenant governor.
Herring announced last year he would run for re-election and not pursue the
Executive Mansion.
Northam, a doctor, is well positioned to have a smooth ride to be the
Democratic nominee for governor in 2017. The GOP nomination contest could be
more intense, with three candidates already vying for the spot.
Donald Trump's Virginia campaign chairman Corey Stewart has already been publicly critical of former Republican National Committee Chairman Ed Gillespie. Republican U.S. Rep. Rod Wittman has said he's also running.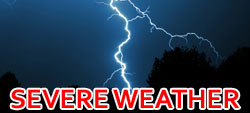 RICHMOND, Va. (AP) _ A severe thunderstorm with heavy rains downed trees and knocked out power to more than 160,000 customers in Virginia. The damage and outages prompted Richmond and Henrico County public schools to cancel classes Friday. National Weather Service Meteorologist Bryan Jackson says the weather service received eye-witnesses reports of a tornado near Berryville in Clarke County about 6 p.m. Thursday. He says storm surveys will be conducted Friday to determine whether there was a tornado. Jackson says the weather service received reports of large hail up to the size of baseballs. Dulles International Airport received 2.82 inches of rain Thursday, breaking a 1974 record of 1.78 inches. Jackson says data show that 2 inches fell there in just 20 minutes.
RICHMOND, Va. (AP) – One of Gov. Terry McAuliffe's top aides is leaving for a new job. McAuliffe's office announced Thursday that Virginia Secretary of Commerce and Trade Maurice Jones had accepted a position as CEO of a New York-based nonprofit that aims to help distressed communities.Economic development has been a top priority for McAuliffe and Jones has accompanied the governor on multiple trade missions abroad.Before joining the McAuliffe administration, Jones worked as deputy secretary at the U.S. Department of Housing and Urban Development. He also worked as publisher of the Virginian-Pilot newspaper and deputy chief of staff to former Gov. Mark Warner.Jones plans to start at Local Initiatives Support Corporation in September.