NORFOLK, Va. (AP) _ The Department of Interior has granted federal recognition to the Pamunkey Indian Tribe, the first in Virginia to receive the designation. The designation allows federal spending on medical care, housing and education. It also could lead to the tribe seeking a casino through a separate approval process, although the Pamunkey have say they have no plans to do so. Still, the tribe's application was opposed by MGM Resorts, which is building a casino at the National Harbor outside the nation's capital in Maryland. Several members of the Congressional Black Caucus also opposed recognition, saying the tribe had a history of banning interracial marriages with blacks. The tribe's 200-acre rural reservation is about 25 miles east of Richmond. It has about 200 members.

SWEET BRIAR, Va. (AP) _ Sweet Briar College has a new president and a new board of directors. The changing of the guard occurred Thursday under terms of a mediated settlement to keep open the small liberal arts college that was scheduled to close in late August. In a statement issued by Saving Sweet Briar, the college's new president, Phillip Stone, said the "tremendously fierce commitment" of the school's alumnae had not been tapped when they were needed most. He also said it is not his intention to keep the school running for just one more academic year, adding that the aim is to keep Sweet Briar open for another 114 years. In early May, the now former leadership of the women's college said Sweet Briar would have to close because of insurmountable financial challenges.
WASHINGTON (AP) — Former Virginia Sen. Jim Webb is running for president, joining a field of Democrats challenging Hillary Rodham Clinton for the nomination. Webb says in a message on his website that the nation "needs a fresh approach to solving the problems that confront us." Webb was the first Democrat to form an exploratory committee, announcing his interest in a presidential campaign last November. A Vietnam veteran and former Navy secretary under President Ronald Reagan, Webb was elected to the Senate in 2006 and served one term.Webb has made frequent trips to the early voting states of Iowa and New Hampshire. But he faces long odds in a field dominated by Clinton that also includes Vermont Sen. Bernie Sanders, former Maryland Gov. Martin O'Malley and former Rhode Island Gov. Lincoln Chafee.

RICHMOND, Va. (AP) _ A man must perform 100 hours of community service after pleading guilty to defacing a Confederate monument in Richmond. Media outlets report that 39-year-old Joseph Weindl of Richmond pleaded guilty on Thursday to defacing a public monument. A Richmond General District Court judge suspended a 90-day jail sentence and ordered community service. Weindl also must pay $200 in restitution. Police say Weindl spray-painted an "L" on the base of a monument honoring Confederate President Jefferson Davis on June 28. Weindl's attorney, Daniel Watkins, said earlier this week that his client regrets the action.  Confederate symbols have been the focus of debate since the June 17 massacre at an African-American church in Charleston, South Carolina. The accused gunman had posed in photographs with the Confederate battle flag.
RICHMOND, Va. (AP) _ Attorney General Mark R. Herring and Trio Alarm LLC have settled a complaint alleging the company tricked consumers. Herring announced the settlement with the home security system company on Wednesday. Herring alleged in the complaint that Trio Alarm tricked consumers into entering long-term contracts they didn't need or want. The complaint says Trio Alarm door-to-door sales representatives made false claims that included telling consumers their existing home security service had been switched to the company. Consumers whose homes displayed signs for competing security systems were targeted. Under the settlement, Trio Alarm will provide more than $8,200 in refunds to Virginia consumers who suffered double charges or other monetary harm. Trio also agreed to pay a $6,250 civil penalty to Virginia.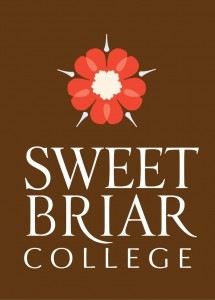 SWEET BRIAR, Va. (AP) _ Sweet Briar College is getting a change of leadership to take it into a new academic year. Under terms of a mediated settlement, the resignation of the old governing board becomes effective Thursday evening and a new board steps in. That panel is then expected to name Harrisonburg lawyer Phillip Stone as its new president. This week, Saving Sweet Briar Inc. said it had delivered a $5 million payment to the college. That sum represented twice the amount it was required to submit, and it was paid early. The college was destined to close in late August after leaders said their financial challenges were insurmountable. But a group of dedicated former students responded swiftly, launching a national fundraiser to keep the women's school afloat.

HILLSVILLE, Va. (AP) _ Virginia State Police say two people suffered minor injuries when a small plane made a crash landing at Twin County Airport. State police say the 1979 Piper Cherokee Warrior crash landed about 200 to 300 feet short of the Hillsville airport's runway while trying to land shortly after 5 p.m. Wednesday. The pilot and a passenger were taken to Galax Hospital. State police identified the pilot as 70-year-old Roger L. Kempfer of Riner. The adult male passenger wasn't identified. The cause of the crash is being investigated.

NEWPORT NEWS, Va. (AP) _ The U.S. Justice Department says in a court filing that transgender students must be allowed to use the restroom that corresponds with their gender identity. The department says in a statement of interest filed Monday that failure to do so amounts to sex discrimination under Title IX of the U.S. Education Amendments of 1972. The document is in response to a federal lawsuit filed against the Gloucester County School Board by a 16-year-old transgender student who wants to be allowed to use the boys' restroom. The lawsuit says Gavin Grimm used the communal restrooms without incident until the board adopted a policy in December requiring transgender students to use a private facility. The lawsuit seeks unspecified damages and an order allowing Grimm to use the boys' restrooms

HARRISONBURG, Va. (AP) _ A Jamaican citizen living in Virginia has been sentenced for his role in an international lottery scam. Federal authorities say 32-year-old Carlos O'Brien Rickets was sentenced Wednesday to 10 months in prison. U.S. District Judge Michael Urbanski also ordered Ricketts to pay $74,450 restitution to his victims. A federal grand jury in Harrisonburg indicted Ricketts last November, and he pleaded guilty in March to one count of conspiracy to commit mail fraud and wire fraud. Ricketts participated in a lottery scheme based in Jamaica that induced elderly victims to send thousands of dollars to cover fees for sweepstakes prizes that the victims really had not won.

ROANOKE, Va. (AP) _ A jury has awarded $700,000 to a Roanoke woman who sued a Salem clinic over her treatment. The Roanoke Circuit Court jury found that Virginia Orthopaedic PC was negligent in its treatment of Rhonda Bailey Palmer. Palmer's lawsuit says she was treated at the clinic after she fractured her left humerus in July 2012. The lawsuit alleges that the bone was refractured during a follow-up procedure. Palmer's attorney, Les Bowers, tells The Roanoke Times (http://bit.ly/1GNMN01 ) that the secondary injury delayed Palmer's physical therapy. She suffered permanent damage as a result. The jury issued its verdict last week.