TAZEWELL, Va. (AP) _ Authorities in rural southwest Virginia say a dispute in a parking lot crowded with holiday shoppers turned violent, with one throwing a punch and another responded by cutting the man with a knife and brandishing a rifle. Both men were charged Thursday night after the altercation outside a Wal-Mart in Tazewell County that sent panicked shoppers scattering.  The Tazewell County Sheriff's Office says 35-year-old Christopher Jackson was waiting for another shopper to leave a parking space when 61-year-old Ronnie Sharp began sounding his horn behind Jackson's vehicle. Sheriff Brian Hieatt said Jackson got out of his vehicle and confronted Sharp, punching him, and Sharp responded by severely cutting Jackson on the arm with a knife and pulling out an unloaded rifle. Neither man has an attorney.
RICHMOND, Va. (AP) _ The Democratic candidate for Virginia attorney general has maintained his thin lead over the Republican hopeful after the state certified the Nov. 5 ballot.
The State Board of Elections in Richmond completed its certification Monday, showing Mark Herring with a 165-vote edge over the GOP's Mark Obenshain.
Herring held a 165-vote edge over Obenshain before the certification. Obenshain has 10 days to decide whether he'll seek a recount.
Both men have dug in, with each announcing transition teams. Virginia has no automatic recount, but the trailing candidate can seek a recount at taxpayer expense if the margin between winner and loser is less than one-half of 1 percent.
Both men are seeking to succeed Attorney General Ken Cuccinelli, who failed in his Republican bid for governor.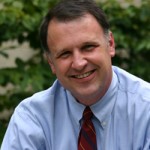 Police say early indications are that the son of a state senator in Virginia stabbed his father before shooting himself to death.   Virginia State Police spokeswoman Corrine Geller said Tuesday afternoon at a news conference that authorities are still investigating the stabbing of Sen. Creigh Deeds, but it appears it was an attempted murder and suicide.  Deeds' 24-year-old son, Gus, died at the home of a gunshot wound. Geller says the senator and his son were the only people at the home Tuesday morning.  A hospital spokeswoman says Deeds' condition has improved to fair. He was previously listed in critical.
Deeds was the Democratic candidate for governor in 2009 and lost to current Republican Gov. Bob McDonnell.

TYSONS CORNER, Va. (AP) _ Democrat Terry McAuliffe has been elected Virginia's next governor, defeating Republican Ken Cuccinelli after pledging to expand the state's Medicaid rolls and portraying his rival as someone who would turn back years of progress.
Turnout for Tuesday's election was low, and both candidates worked through Election Day to reach as many potential voters as possible.
Democratic state Sen. Ralph Northam defeated Republican E.W. Jackson for Virginia's lieutenant governor, in a race sharply defined by social issues.  Northam easily beat Jackson on Tuesday and succeeds Republican Bill Bolling. A Democrat hasn't occupied the office since U.S. Sen. Tim Kaine was lieutenant governor in 2006.   The lieutenant governor presides over the state Senate and casts a ballot on tie votes.

COLUMBUS, Ohio (AP) _ Ohio corrections officials say Ariel Castro, the man who held three women captive in his home for around a decade, has committed suicide at a state prison facility. 
A spokeswoman says 53-year-old Castro was found hanging in his cell around 9:20 p.m. Tuesday at the Correctional Reception Center in Orient. Prison medical staff performed CPR before Castro was transported to a hospital, where he was pronounced dead. 
LOVINGSTON, Va. (AP) _ The FBI says investigators have recovered the cell phone of a Nelson County teenager who has been missing since early last month.   The federal agency said Tuesday that it has been able to positively identify one of the phones recovered as part of the investigation as belonging to 17-year-old Alexis Murphy.
Officials did not provide any other details about when or where the phone was found.
Murphy was last seen Aug. 3 by her family. Her car was found in the parking lot of a multiplex in Charlottesville three days later.   Forty-eight-year-old Randy Allen Taylor has been held without bond since his Aug. 11 arrest in Murphy's disappearance. He has maintained his innocence.
A grand jury is set to meet Sept. 24 to decide whether or not to indict Taylor.

RICHMOND, Va. (AP) _ Virginia education officials say student performance improved on the state's more rigorous mathematics tests.   But pass rates fell as expected on the newly revised English and science tests. The state Department of Education released Standards of Learning results today for the 2012-2013 school year.
Roanoke County school officials say they are generally pleased with the school system's results. WFIR's Evan Jones has the story. 
Click here for school-by-school results
Click here for results by school division
(Continue reading for more information on the statewide SOL results.)
CHARLOTTESVILLE, Va. (AP) _ Details are emerging about the man arrested in the case of a missing Nelson County teenager. Authorities on Sunday arrested 48-year-old Randy Allen Taylor of Lovingston in connection with the disappearance of 17-year-old Alexis Murphy. He's charged with abduction and remains in jail. Murphy was last seen Aug. 3 by her family. Her car was found in the parking lot of a multiplex in Charlottesville three days later. The investigation and search for Murphy continues. Court records show Taylor's criminal record stretches back more than 20 years. It includes a 1992 burglary conviction in Virginia Beach and a 2005 arson conviction in Albemarle County. But The Daily Progress reports that an employer and acquaintances of Taylor's describe him as a quiet, hardworking man, who kept mostly to himself.
RICHMOND, Va. (AP) _ Republican gubernatorial candidate Ken Cuccinelli will propose revisions that would make Virginia's 20-year-old Standards of Learning less geared to memorized test answers.   The proposals also would allow children in underperforming schools to attend charter schools, private schools or other public schools.  Those are among education reform proposals Cuccinelli is rolling out Tuesday morning.

BRISTOL, Va. (AP) _ Virginia's inspector general has confirmed that he's investigating whether an assistant attorney general improperly advised energy companies in a court fight with southwest Virginia landowners over natural gas royalties.  Michael Morehart tells the Bristol Herald Courier he has no timetable for completing the investigation.
A Democratic lawmaker sought the investigation after a federal judge expressed shock over Assistant Attorney General Sharon Pigeon's emails to attorneys for EQT Production Co. and CNX. In the emails, Pigeon seems to offer  advice on how to fight lawsuits seeking at least $28 million in gas royalties tied up in state-mandated escrow accounts. Read the rest of this story »