RICHMOND, Va. (AP) _ The Virginia attorney general's office is creating the position of a statewide coordinator to prepare local inmates for their return to society. Attorney General Mark R. Herring also announced Monday the creation of a re-entry portal to assist in that effort. While the state has worked in recent years to assist the re-entry of state prison inmates, local correctional centers have had little guidance or resources to help the men and women held in their lockups. The re-entry coordinator will identify and address service gaps and help coordinate communications between sheriffs' departments and government agencies. They include workforce development programs and mental health services. Herring said re-entry programs have been proven to reduce recidivism and save taxpayers' dollars. An estimated 29,000 people are held in jails statewide.

RICHMOND, Va. (AP) _ Democratic Gov. Terry McAuliffe and state lawmakers are announcing cuts to state agencies, universities, and local governments to help fill a projected budget gap and preserve Virginia's AAA bond rating. The governor and Republican lawmakers said at a Capitol news conference Monday that they have agreed to cuts of $192 million to state agencies, $90 million for higher education, and $60 million for aide to local governments over the next two years. The budget plan won't affect K-12 spending and will not include any increase in fees or taxes. McAuliffe praised GOP lawmakers for their willingness to work with him to address a projected $882 million shortfall over the biennium, saying the bipartisan approach was needed "to send a signal to Wall Street" and preserve the state's sterling bond rating.
RICHMOND, Va. (AP) _ Virginia Gov. Terry McAuliffe is set to release details on budget cuts for the next two years. McAuliffe and leaders of the General Assembly are scheduled to attend a news conference on the agreement Monday. McAuliffe announced the agreement Saturday after appearing at the annual meeting of the Virginia Governmental Employees Association. McAuliffe has said officials are projecting a revenue shortfall of nearly $2.4 billion over a three-year period. State agencies have until Friday to submit plans to cut spending by 5 percent in the first year and 7 percent in the second year.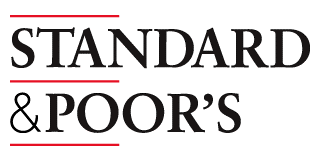 RICHMOND, Va. (AP) _ A report by the investment rating agency Standard & Poor's says the income gap is undermining budgets in Virginia and other states. The S&P report released Monday says Virginia is among the 10 states most reliant on income tax revenues. It concludes that income inequality is contributing to slower economic growth in the U.S. and as a result, states are facing rising tensions over whether to raise taxes or cut spending to balance their budgets. The report says that average annual state revenue growth fell to 5 percent, from 10 percent, from 1980 to 2011. At the same time, the top 1 percent of earners doubled their share of total income. Virginia saw average annual tax revenue growth has slowed to around 3.6 percent per year since 2000.
ROANOKE, Va. (AP) _ The state Board of Medicine has suspended the license of a Roanoke County physician charged with possessing child pornography. The board entered an order last week suspending the license of Dr. Steven Collins. The board found that Collins presented a "substantial danger" to public health or safety. The Roanoke Times (http://bit.ly/ZjBpKt) reports federal authorities found images of child porn on a computer at Collins' private practice in August when they arrived to investigate another matter. Collins has been terminated as medical director of the Roanoke Treatment Center, a methadone clinic.

RICHMOND, Va. (AP) _ Virginia tax collections increased slightly in August.  Gov. Terry McAuliffe said Friday that general fund revenues were up 1.7 percent from August of 2013. He says that's an encouraging sign, but cautions that August is not a significant month for revenue collections. The governor says September collections will complete the first quarter of the fiscal year and provide a better picture of revenue growth. Last month's increase was driven by the individual income tax and the state sales tax. Payroll withholding taxes make up nearly two-thirds of general fund revenues, and they increased by 1.7 percent.  The sales tax accounts for nearly one-fifth of the general fund. It increased by 4.5 percent.

RICHMOND, Va. (AP) _ Citing grave concerns, 22 conservation and environmental groups in Virginia and West Virginia are teaming up following the announcement of a proposed $5 billion natural gas pipeline. Allegheny-Blue Ridge Alliance members are fearful the path of the 550-mile energy project will trample on some of the most ecologically sensitive areas in the Eastern United States. The coalition has not taken a stand on the pipeline. The project was announced last week by Virginia's Dominion Resources, Duke Energy and other partners. The pipeline would connect the Southeast with rich supplies of natural gas being produced in Ohio, West Virginia and Pennsylvania. The Atlantic Coast Pipeline would begin Harrison County, West Virginia, and stretch through Virginia and North Carolina. Before work can begin, state and federal regulators must approve the project.

RICHMOND, Va. (AP) _ Virginia is getting $1.6 million in U.S. Department of Agriculture grant money for conservation programs. USDA announced $328 million in funding nationwide on Monday. The money is intended to help landowners protect and restore key farmlands, grasslands and wetlands. Nearly 400 projects nationally were selected. The federal dollars will help protect and restore 32,000 acres of farmland, 45,000 acres of grasslands and 52,000 acres of wetlands across the U.S. The funding was made possible through the 2014 Farm Bill.

RESTON, Va. (AP) _ Democrat Mark Warner and Republican Ed Gillespie debated who would be the more independent voice in the U.S. Senate at a town hall forum. The Northern Virginia Technology Council hosted the forum Monday in Reston. The candidates discussed detailed policy questions on cybersecurity, immigration visas for skilled workers and other issues important to the tech community. More broadly, Gillespie attacked Warner's reputation as a centrist, claiming Warner is a reliable partisan supporter of President Obama. Warner, seeking a second term, highlighted his longstanding bipartisan efforts to forge a grand bargain to erase the nation's budget deficit. The forum was not a debate — the candidates answered questions in consecutive appearances. Northern Virginia's business community has been a swing vote of sorts in Virginia, sometimes backing Democrats and sometimes backing Republicans.
RICHMOND, Va. (AP) _ Virginia Gov. Terry McAuliffe plans to expand public health care to 20,000 mentally ill adult residents. But he will not try a large-scale unilateral expansion of the state's Medicaid program. McAuliffe said Monday at a Capitol news conference that he wants to target his efforts to provide health care for the neediest of the state's 1 million uninsured. The governor also plans outreach efforts to help enroll many of the state's uninsured into existing programs and to provide dental care for about 45,000 pregnant women who already receive publicly funded health care. McAuliffe had previously promised to expand Medicaid to about 400,000 eligible low-income adults using mostly federal funds. He was blocked by the Republican-controlled General Assembly earlier this year.