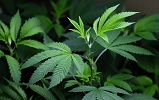 RICHMOND, Va. (AP) _ A new study shows a sharp rise over the last decade in the number of arrests for possession of marijuana in Virginia. The report issued by the pro-legalization Drug Policy Alliance shows that marijuana possession arrests in Virginia rose from 13,032 in 2003 to 22,948 in 2014, an increase of 76 percent. Over that same period, possession arrests declined 6.5 percent nationwide. The report shows that possession arrests of black people in Virginia increased 106 percent between 2003 and 2013. Black Virginians accounted for 47 percent of arrests in 2013 even though they make up 20 percent of the state's population. Claire Gastanaga, executive director of the American Civil Liberties Union of Virginia, tells the Washington Post that misdemeanor pot arrests "needlessly ensnare people in the criminal justice system."
NEWPORT NEWS, Va. (AP) _ Virginia health officials say the flu season is off to a slow start, with no confirmed cases in the state so far. The Daily Press reports that at this time last year, Virginia had reported sporadic activity for several weeks. Flu became widespread in December. The season runs from October to May and typically peaks in the U.S. between December and February. Andrea Alvarez, influenza program coordinator for the Virginia Department of Health, says every season is a little different. And this year, Virginia is in line with what the nation as a whole is seeing. The U.S. Centers for Disease Control recommends an annual flu shot for everyone six months and older, unless not recommended by their doctor.
RICHMOND, Va. (AP) _ The Virginia Department of Transportation is smoothing the way for travelers by suspending highway work zones during the long Thanksgiving holiday. Starting noon Wednesday, lane closures will be lifted on most major roads in Virginia. The action is intended to ease congestion on interstates and major highways. The lifting of the lane closures will continue through noon Monday. VDOT says Thanksgiving traditionally is one of the busiest times travel times for state highways and roads. VDOT offers real-time information about traffic, incidents and congestion at 511Virginia.org. Based on traffic data, the heaviest congestion during the most recent Thanksgiving holiday weeks occurred after 11 a.m. on Wednesday and from 10 a.m. to 10 p.m. on Sunday.

RICHMOND, Va. (AP) _ Starting Wednesday, Virginia State Police will be out in force as highway traffic swells for the start of the long Thanksgiving holiday. Spokeswoman Corinne Geller says the increased patrols will continue through Sunday night. Col. Steven Flaherty is superintendent of the state police. He says the aim of the beefed up patrols is to stress safe driving and to counter aggressive or impaired driving. One year ago, eight people were killed in crashes over the Thanksgiving weekend. But so far this year, fatal crashes are up. Since Jan. 1, 652 people have died in traffic crashes. That's up from 633 recorded over the same period in 2014.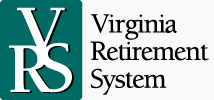 RICHMOND, Va. (AP) _ The speaker of the Virginia House of Delegates says he'll ask the General Assembly in January to create a commission to study the state's retirement system. Speaker William J. Howell says he wants a fresh look at the Virginia Retirement System, already the focus of reforms twice in the past five years. Howell told the Richmond Times-Dispatch those previous adjustments were "good first steps." Specifically, the Stafford Republican says he's concerned about the size of the state's unfunded liability for state employee and teacher pensions. They are estimated at almost $21 billion. He says the state also faces a major turnover in its aging workforce. Howell has advocated a 401(k)-style defined contribution plan. The state adopted a hybrid approach in 2012.

RICHMOND, Va. (AP) _ AAA Mid-Atlantic says Virginia motorists will pay the lowest Thanksgiving week gasoline prices since 2008. The auto club says the average cost of a gallon of regular unleaded gas in Virginia on Sunday was $1.92. That's down seven cents from last week and significantly below the $2.66 that state drivers were paying a year ago. The Richmond and Norfolk areas are tied for the lowest average price at $1.88, while the Charlottesville area is the highest at $1.95. The national average is $2.08, down from $2.83 a year ago and nine cents lower than last week. AAA predicts prices will continue to fall and could drop below $2 per gallon nationally by Christmas for the first time since 2009.

ROANOKE, Va. (AP) _ Roanoke's Mayor is facing backlash for invoking the mass detention of Japanese-Americans during World War II in order to keep Syrian refugees out of the region says he didn't intend to offend anyone. In a new statement Thursday, Roanoke Mayor David Bowers says his comments were "intended to be respectful, measured and moderate in tone and substance." According to the Roanoke Times, he says he was trying to express concerns about the safety of Americans. In the original statement Wednesday, Bowers cited the government's internment of Japanese people. He said the threat to America from the Islamic State group "is just as real and serious as that from our enemies then." Roanoke City Council members said Thursday that they may call on Bowers to resign if he doesn't apologize.

WASHINGTON –  DNC Chair Rep. Debbie Wasserman Schultz and Rep. Mike Honda (D-CA), a former vice chair of the DNC who lived in a Japanese internment camp during World War II, released the following joint statement today in response to comments made by Mayor David Bowers of Roanoke, VA:
"Mayor Bowers' comments about Japanese internment do not represent the values of the Democratic Party, and his rhetoric has no place in our party. The cruel and baseless Japanese internment policies enacted during World War II are an ugly stain on our democracy, and should not be used to justify future exclusionary policies. Mayor Bowers should reflect on dark moments like these in our history when the dual crises of war abroad and the perceived threat of terror at home have emboldened dangerous xenophobia in America. "We are a nation of immigrants born out of an enduring desire to be free, but it's essential that we avoid repeating the mistakes of our predecessors. As the war against terror continues worldwide, the Democratic Party is firmly committed to recognizing the humanity of refugees and honoring and protecting the liberty, security and diversity of our great nation."
THE LATEST: FRANCE SAYS ATTACK 'MASTERMIND' WAS KILLED
PARIS (AP) – The latest on the deadly attacks in Paris. (All times local): 1:35 p.m. The Paris prosecutor says that the suspected mastermind of the Paris attacks, Abdelhamid Abaaoud, was killed in a police raid. In a statement Thursday, the prosecutor's office said that Abaaoud's body was found in an apartment building targeted in the raid in Saint-Denis north of Paris Wednesday. It said he was identified based on skin samples. — 1:15 p.m. People across France are raising a glass of wine in an act of defiance after the deadly attacks on Paris. The third Thursday in November is "Beaujolais Day," when vintners release their latest batch of young, fruity Beaujolais Nouveau, and many bars and restaurants hold special tasting sessions.
FRENCH LEADER: EXTREMISTS MAY STRIKE WITH CHEMICAL, BIO ARMS
PARIS (AP) – With France still reeling from last week's deadly attacks in Paris, Prime Minister Manuel Valls warned Thursday that Islamic extremists might at some point use chemical or biological weapons, and urged lawmakers to extend a national state of emergency by three months. "Terrorism hit France not because of what it is doing in Iraq and Syria … but for what it is," Valls told the lower house of Parliament. He added, "We know that there could also be a risk of chemical or biological weapons." Valls did not say there was a specific threat involving such weapons. In neighboring Belgium, where many of the Paris attackers lived, Prime Minister Charles Michel on Thursday announced a package of additional anti-terror measures, and said 400 million euros ($427 million) would be earmarked to expand the fight.
FEMALE SUICIDE BOMBER IN FRANCE ONE OF MANY IN HISTORY
BEIRUT (AP) – The woman who blew herself up with an explosive vest in a suburban Paris apartment during a police operation Wednesday was far from the world's first female suicide bomber. While most suicide bombers are men, Islamic militant groups have occasionally deployed women to carry out such attacks. Long before the rise of Islamic radicalism, women suicide bombers were used by leftist and separatist groups in the Arab world and beyond. Here's a look at female suicide bombers over the years: LEBANON AND PALESTINIAN TERRITORIES During Israel's 18-year occupation of southern Lebanon that ended in 2000, several women belonging to leftist groups blew themselves up targeting Israeli forces.

CHARLOTTESVILLE, Va. (AP) _ The USDA's Natural Resources Conservation Services is making a $470,000 fund available to help increase adoption of forestry practices across the state. In a statement, the NRCS said the funding offers landowners an opportunity to help establish and maintain forestlands. It is available through the Regional Conservation Partnership Program and is offered in cooperation with Virginia Department of Forestry. The VDOF will help eligible landowners develop a plan to manage their land for purposes such as recreation or wildlife habitat. Financial assistance is also available for installing practices including prescribed burning, critical area planting and forest stand improvement. NRCS Virginia State Conservationist Jack Bricker says well-managed forests can offer conservation benefits. Those interested can sign up by Dec. 18 to be considered for funding in fiscal year 2016.